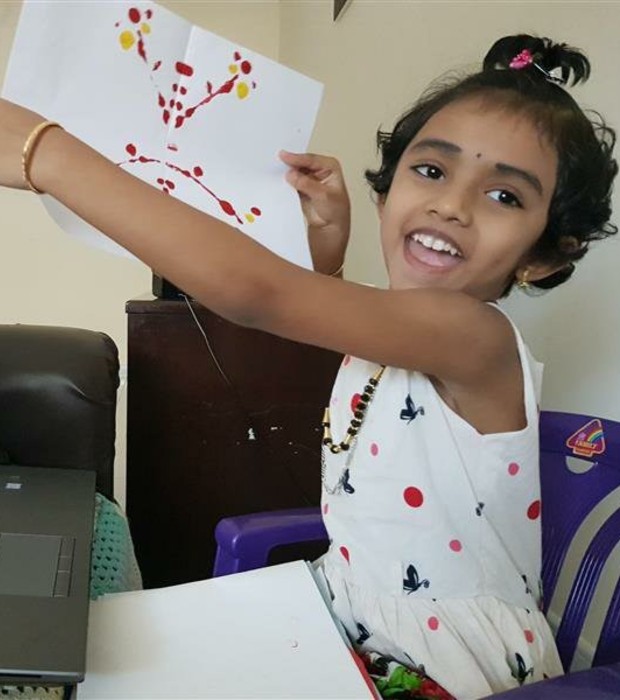 Colour Day
14th May 2020
KG-1 celebrated 'Colour Day' on the 14th of May, 2020. The screens pulsated vibrantly as the little ones came dressed in smart coloured attires of their choice for the remote lessons.
Teachers started the session with the narration of the story of 'The Colourful Fairyland'. Children were asked to imagine a world without colours, since they make the main elements of nature. They were urged to think and express their thoughts on how the world would look without colours. After a short discussion, a mirror painting activity ensued.
The session ended with the children dancing and singing to the tunes of the 'Rainbow Song'. The activities set the tone for a fun-filled day that emphasized and reinforced the magical beauty of colours.