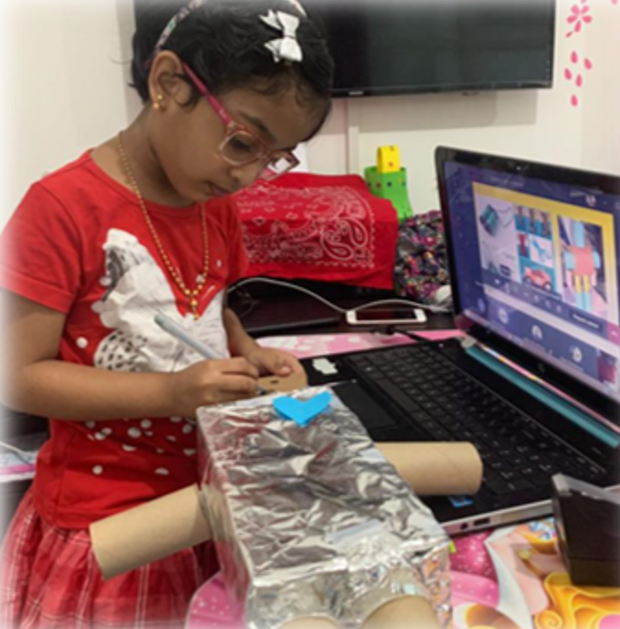 Futuristic Thinkers
21st May 2020
Creativity is recognized as the most critical skill for the next generation.
Our own futuristic thinkers of KG2 had their imagination run wild as they created absolute magic by designing futuristic models out of waste material found at home.
The hands-on activity conducted on the 21st of May displayed the creativity of the little ones as they displayed a sense of understanding on how modern technology will change our lives over time.
The treasure out of trash activity also created a love for the environment whilst educating children about the amount of waste that gets thrown away and could be recycled creatively. With parental assistance and support they created and designed robots, Hyperloop, flying taxis, rockets, etc. using varied materials like tissue paper rolls, plastic cans, tins, buttons, old toy parts, old box covers, toothpaste covers, to name a few. Seeing the creative streak in our little ones the future seems bright for sure.