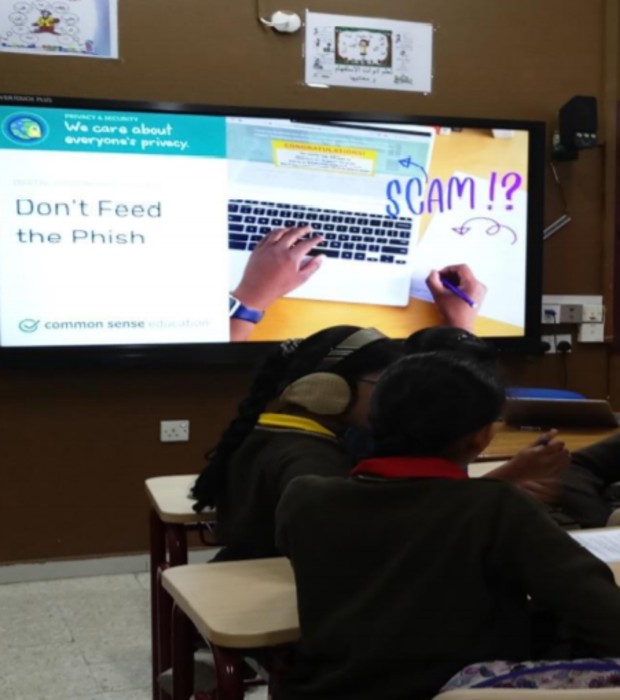 Safer Internet Day
6th February 2019
Safer Internet Day 2019 was celebrated globally with the theme: Together for a better internet.
Grade 6 also celebrated Safer Internet Day on 6th February 2019, by creating an awareness among students on how to use internet safely. Internet scams are part of being online today, but many kids might not be aware of them. To help our students avoid being tricked into clicking malicious links or giving out private information, students were briefed about online identity theft and phishing schemes.
A lesson on 'How can you protect yourself from phishing?' was taken from common sense media Website. Common Sense Media is a non-profit organization that provides education and advocacy to families to promote safe technology and media for children.
The lesson objective was to make students identify different kinds of online thefts. To make them aware of the different ways theft can occur and also to recognize a phishing mail or message using certain clues.
Teachers explained the various scenarios of online theft through a slide show. Students were asked to discuss in groups about few such situations that they might have encountered.
Later they were handed a worksheet on identifying the clues in phishing messages. Students completed the worksheet and then summarized the learning by speaking about the session. They also completed an Online Quiz through google forms.