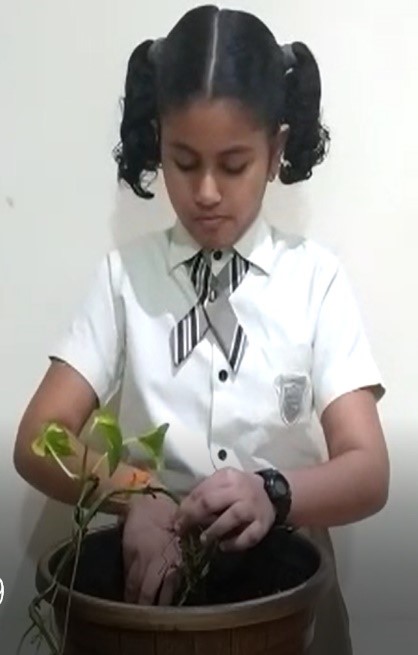 Environment Day
5th June 2020
Students of Grade 4, celebrated Environment Day with great zeal. Students took a pledge stressing on the need to protect and preserve nature on June 4, 2020.They threw light on the importance of 'Going Green' and preserving our environment.
The students spoke about the consequences of air pollution, global warming and the need for trees after planting a sapling as a measure to improve the greenery in the city.
The month of June has its own significance with the celebrations of Environment Day. To imbibe the quality of saving our mother nature from being exploited and harmed, the students were enlightened with the knowledge of how to protect our nature and to maintain greenery everywhere around.