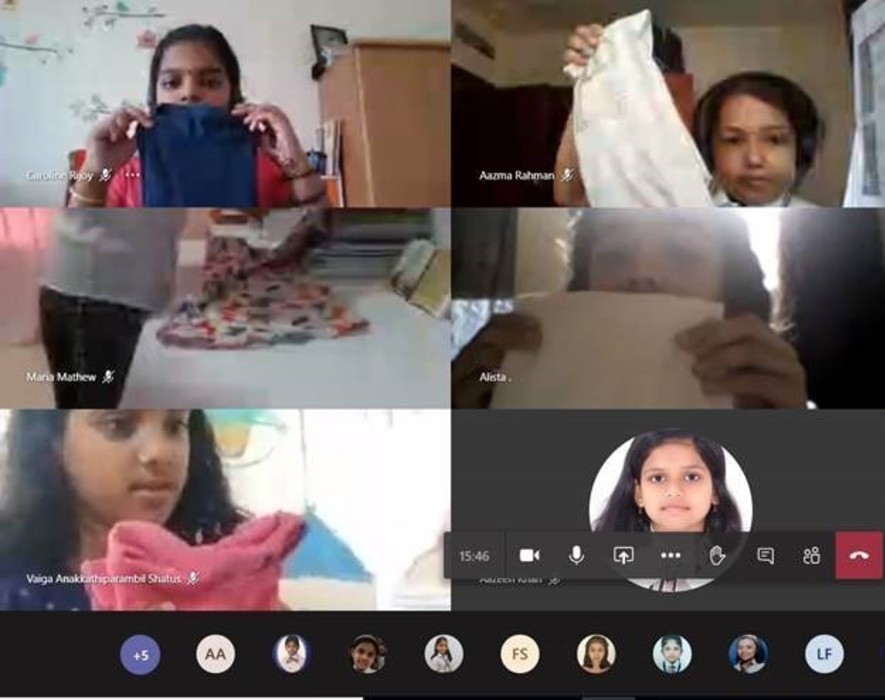 Life Skills - Grade 4
20th April 2020
Life skills are abilities for adaptive and positive behavior that enable humans to deal effectively with the demands and challenges of life. Life Skills aim to make the students develop a strong sense to self-manage, solve problems and develop positive behavior that enable themselves to deal effectively with the demands of everyday life.
To inculcate personal responsibilities and imbibe healthy habits, an interesting life skill activity on how to fold t-shirts was conducted for the Grade 4 students. This quote says it well "Tell me and I'll forget, show me and I may remember, involve me and I'll understand". Students brought t-shirt to demonstrate and ensure learning of the skill. Video of the following life skill was shown to the students followed by its application.
Teachers discussed with the children the importance of life skills and encouraged them to practice it in their daily life so that they develop good habits for long-term stability and wellness.