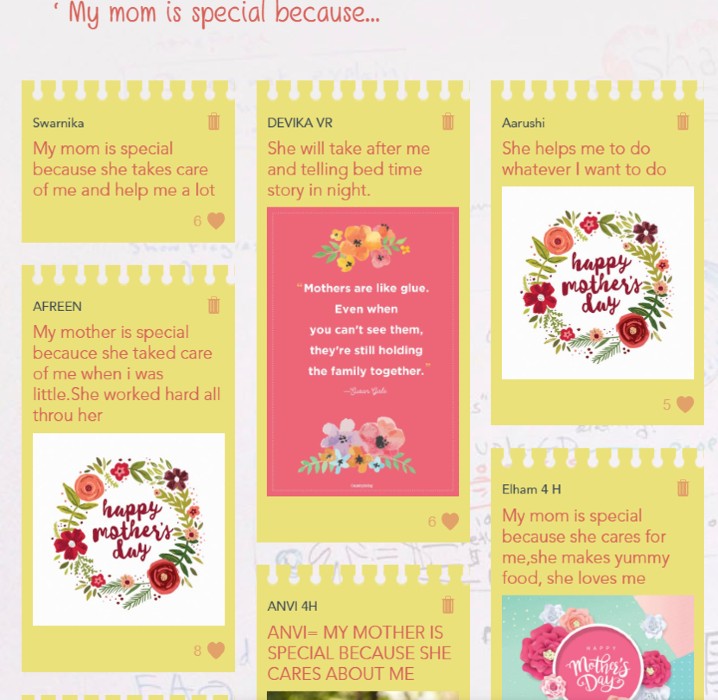 Mother's Day - Grade 4
10th May 2020
All mothers love their kids, strive for their betterment and slog for their comfort. Every child feels their mother is the best and unique. That is what makes her so special. This morning the students of Grade 4 invited their mothers to be with them during the class teacher's period in the online session. They watched a very heart touching video sitting besides their dear moms and expressed their love with messages expressed beautifully on the Nearpod wall.
The moments were priceless when the students hugged their mothers and expressed their love during the online session. All mothers were overwhelmed with the gesture.
A lovely e-card with a beautiful message on love and respect was sent to all the wonderful mothers of Grade - 4.