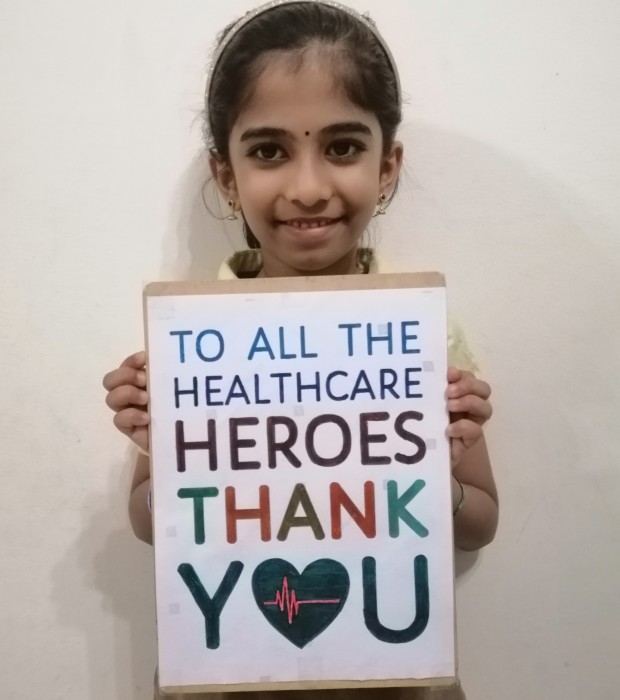 Thank You Card For Real Life Heroes - Grade 1
30th April 2020
"Remember that day that it was all made possible because of unsung heroes around the world.Their extraordinary sacrifice for the sake of humanity deserves our unending gratitude."
While the Coronavirus Pandemic has affected everyone's lives, the medical fraternity, healthcare workers, first respondents and the police have had to face more risks than most.
In a bid to honour and thank the people who have been in the forefront fighting the COVID 19 virus, Grade 1 students made thank you cards to express their gratitude to REAL LIFE HEROES like police, doctors, nurses, health workers, ambulance drivers, cleaners and sanitary workers who are working round the clock to give us a safe and secure environment. We hope these messages brighten the days of all these angels of God who are tirelessly working to make life easier for us.
It was indeed a heartfelt step taken by the little ones to thank their REAL LIFE HEROES.