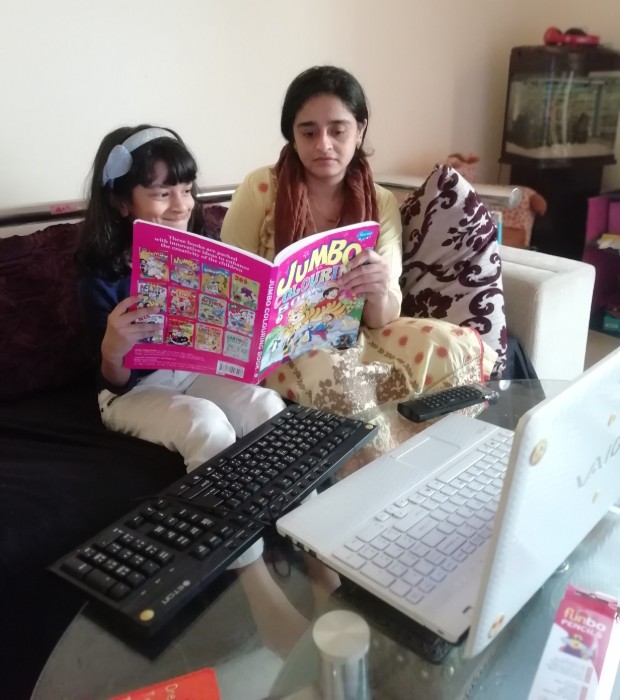 World Book Day - Grade 4
23rd April 2020
"One book, one pen, one child, and one teacher can change the world."
Understanding the importance of books in the life of students, the World Book Day was well celebrated by the students of Grade 4. It was a chance to read for pleasure and an excellent celebration of books and reading across Grade 4. It was a fun packed event with children immersed in activities to develop understanding of how books can entertain and inspire all of us. The students of Grade 4 spent time in reading in partnership with their parents. They also wrote the book review online.
Students enjoyed the exciting activities and responded very positively. They had a DEAR (Drop Everything and Read) time with their parents. Parents were also very supportive and assisted their wards in reading.
The participation and enthusiasm of the students was very encouraging and infectious. The World Book Day was a chance for many students to renew their love for books. It was indeed a day to enjoy, explore and celebrate!