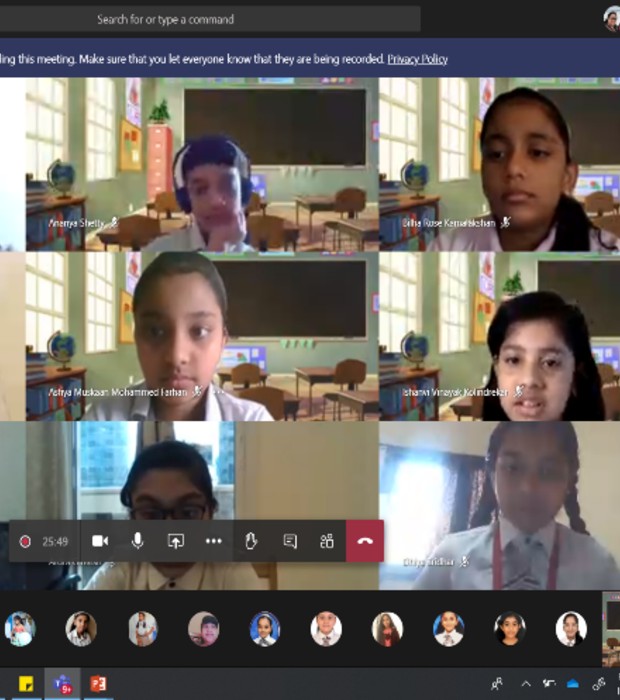 World Music Day
21st June 2020
"Music gives soul to the Universe, wings to the mind, flight to the imagination and life to everything."
World Music Day was celebrated on 21st June. Parents educate students to explore and learn beyond the boundaries of the school. Students were delighted and amused when the parents played an instrument. They gave a brief history of music and spoke about the larger role played by music in our lives and how we must appreciate it.
Students realised that the significance of this day is to appreciate and celebrate music across borders and languages. They understood that music is a widely accepted form that evokes an emotion, soothes the mind and ensures the overall holistic development of the body.
Highlight of the day was the young budding singers of Grade 5 giving a musical dedication to all the fathers on this day, which happens to be INTERNATIONAL FATHER'S DAY also.