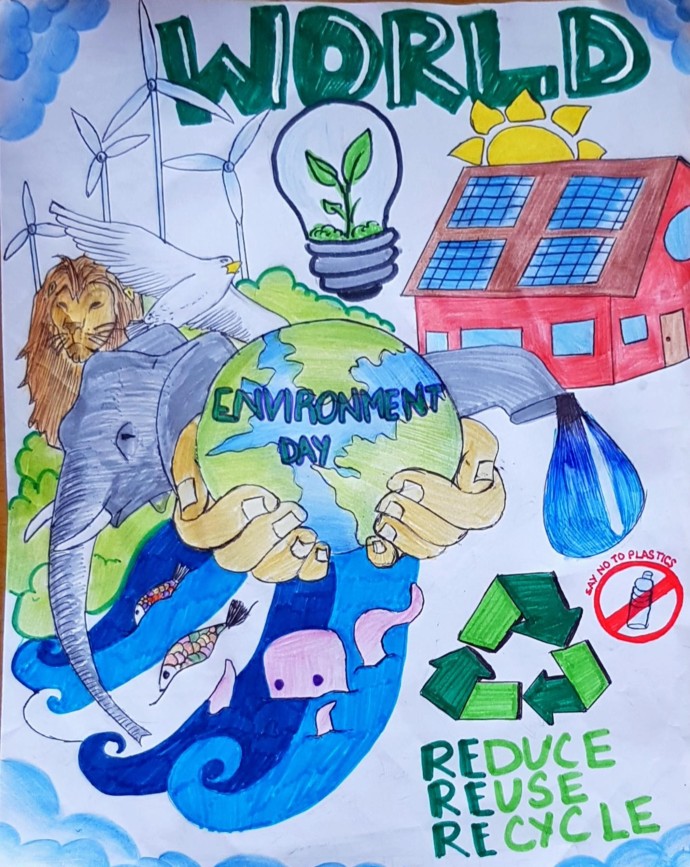 Earth Day
22nd April 2020
Earth provides enough to satisfy every man's needs, but not every man's greed.
Earth Day is celebrated every year on 22nd of April. The theme for the year 2020 was Climate Action.
Climate change is an enormous challenge, which needs to be acted on. On the Earth Day, an array of creative activities was organized with a view to sensitize the students about climate action and to motivate them to do their bit towards making their planet even more beautiful. The eco monitors and the students took the Earth Day pledge. The Eco-coordinators uploaded students work on social media using the hashtags #GEMSPreciousPlanet and #GEMSComingTogether. Through these activities, students were able to analyze the issues related to climate action and made a pledge urging others to take action.
The activities rekindled emotive concerns and instigated the students to save, love and respect Mother Nature with all their heart and soul.