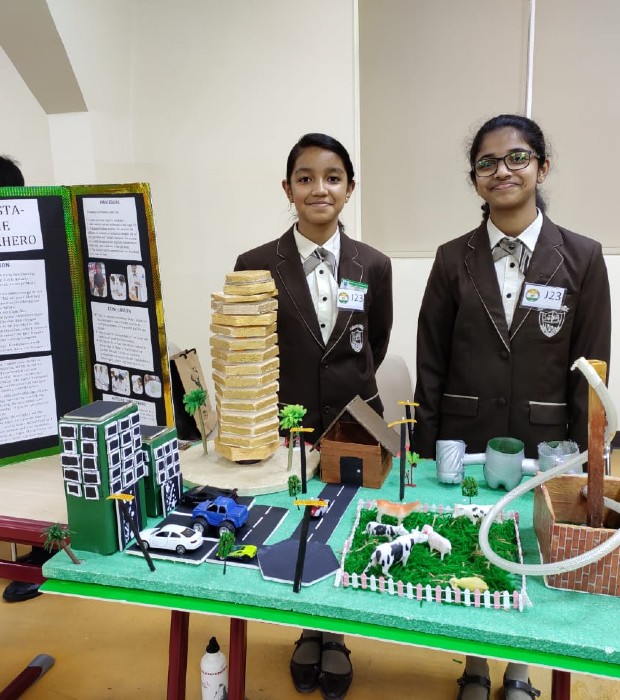 GSL Competition
18th June 2020
Teamwork skills are a vital element in today's workforce. The benefit of group work is learning an openness to critique, which is essential for healthy working relationships. The Global Social Leaders Sustainable Development Goals competition, organized by Future Foundations and the Wellington Leadership and Coaching Institute, movement is a platform for young people to work in teams and make real change through social actions. This year over 600 teams from 105 countries took on the challenge to run a project that supports one of the many global goals which spanned across the academic year 2019 -2020. OOS Students from across grades embarked on this mission leading ground-breaking social action projects. Along with the initiation of innovative projects, it also allowed them to reflect on their values, skills and learning, preparing them for future skills.
Students Design teams used design thinking to tackle unknown problems because they could reframe these in human-centric ways and focus on what's most important. Teams had the freedom to generate ground-breaking solutions. Using it, the teams were able to get behind hard-to-access insights with constant mentorship from the innovation team long with the assigned teacher mentors and apply a collection of hands-on methods to help find innovative answers.
Out of a total of 7 projects 3 projects reached the final stage and received commendation certificates under different categories on 18th June 2020 via live streaming.
No

Student names

Grade of enrollment 2019-20

Team name

Description

Commendation certificate Category

Link

Mentors

1

Ayesha Abdur Rehamn

9

Archno guard

Earthquake proof construction

SUSTAINABILITY AWARD - Certificate in recognition of teams that have clearly demonstrated the long term sustainability of their project.

Click Here

Shrutika Kale

2

Shenza Basheer

3

Mudra

8

Pro-pioneers

Algal fuel

COURAGE AWARD - Certificate in recognition of teams whose projects confront issues which are taboo or lead them to encounter local resistance.

Click Here

Reena Chacko

4

Sarah

5

Sheetal

6

Moufida Mohideen

12

Torque

Create a market for recycled waste textile materials

PIVOT AWARD - Certificate in recognition of teams who have kept pace with a rapidly changing environment and adapted their project to be more effective or relevant to the needs of their community.

Click Here

Meera Kalithodi

7

Noora Jabir

8

Roshni Suresh Babu

9

Loria Michelle Fernandez

10

Ashwathy Dinesh

11

Sumayrah Lubna

12

Vandana Rajesh
The judges were impressed by the staggering quality of projects and appreciated the students for having designed and led social action that made such a positive impact! They demonstrated the power of engagement with the SDGs in a creative, fun, and experiential nature – both for participating and as a community. The contestants were required to present a 2-page report and a high-resolution pitching video which was uploaded in their official website.
A huge takeaway for the students has been the skill identification and the soft skills acquired. In the words of a participant, "Even after we had received word of being eliminated from the competition, we were not disappointed since we had learnt a lot and gained a great deal of confidence."