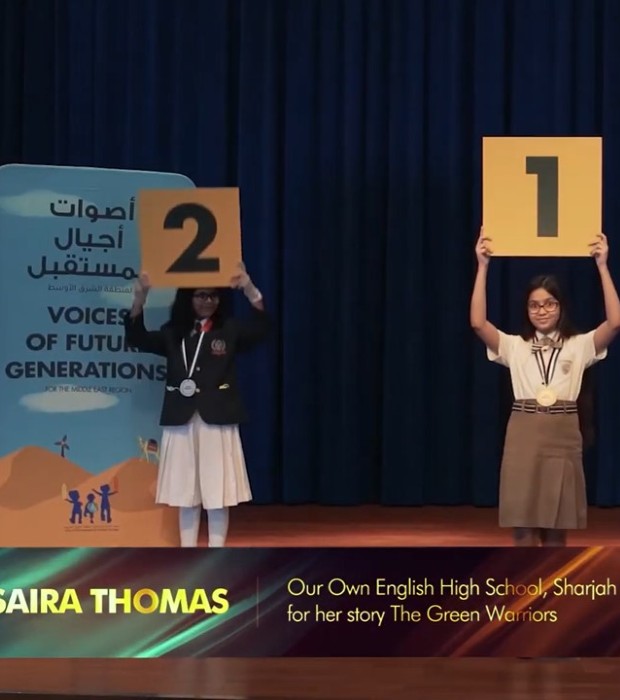 OOS Girls Shine Again!
Voices of Future Generations
Saira Thomas of 5N and Meghna Senthil Kumar of 5L bagged top honours at the Voices of Future Generations, a unique writing completion held under the patronage of UNESCO to promote sustainability awareness and the UN Convention on the Rights of the Child. Meghna Senthil Kumar bagged an award for the Most Creative Character in a story. Saira Thomas was awarded for the Most Captivating Setting in a story. Saira also went on to win the first place in the English story writing category in the Middle East Region for which she received a gold medal. She will join a global council of prize-winning child authors, and her work will be featured online and in inspirational books that will be sent to schools and libraries throughout the world. Congratulations to Saira and Meghna for this commendable achievement.