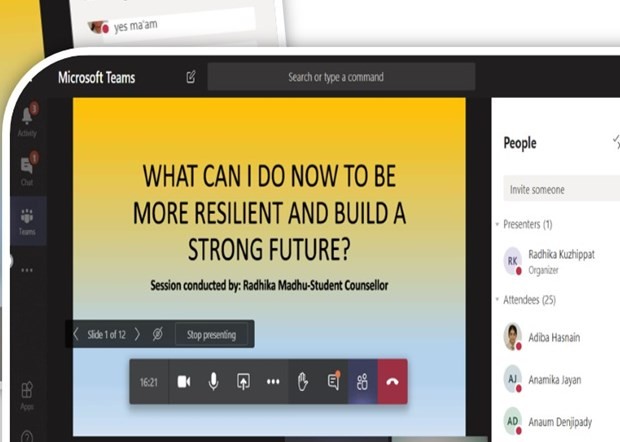 PULSE 2020
12 - 21 May 2020
While humanity is struggling through the COVID 19 quagmire with lost lives, crisis, anger, depression and frustrations, it is important to overcome these odds to etch the significance of life. To infuse an optimistic attitude in students, the senior school initiated the online PULSE sessions led by the school counsellor Ms. Radhika from 12th to 21st May 2020.
The sessions titled 'Anger Management' and 'Building Resilience for a Stronger Future' focused on the most natural and normal emotion: anger. Students were enlightened on the three steps to control anger – prevent, prepare and practice in order to stay mentally stable during such uncertain situations. Building emotional resilience, acquiring the skills of self-awareness, self-management and social awareness are also the key for inner strength to deal with adversities.
Students' collaborative reciprocity added more vim and vigour making it a platform of pulsating discourse. At this juncture, the words of Maya Angelou inspire us to be unyielding: "I can be changed by what happens to me. But I refuse to be reduced by it."