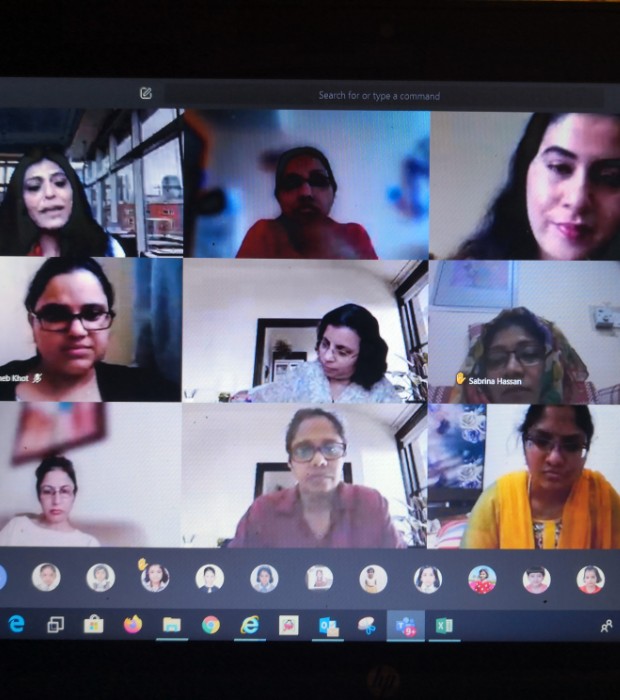 Preparedness to welcome students for Blended Learning Sessions
Meeting with parents
Parents of kindergarten students had reservations with regard to sending their children to school in the current pandemic scenario and wanted a detailed understanding of measures taken by the school to ensure health and safety of all students.
A meeting was conducted for the LAB members by the School Management Team to provide them with an overview of the steps taken and procedures that would be followed to commence school post summer break. It was conveyed that the school would be following the guidelines set by the regulators for school reopening and the measures were discussed in detail.
A satisfactory response was given to every concern and query raised by the parents and they were also informed that further updates would be given as we got closer to the dates of reopening of school.
The parents appreciated this initiative by the Principal to meet, update and involve parents in the safeguarding process planned by the school. Some parents did mention that before joining the meeting they were not confident to send their children to school but after the meeting they felt assured.