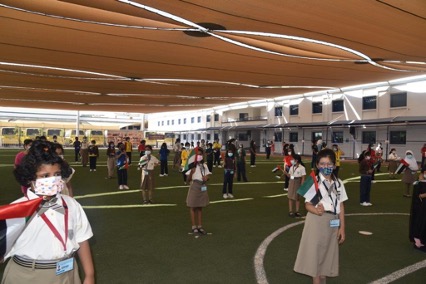 UAE Flag Day Celebrations
"A Nation's culture resides in the hearts and the soul of its people."
November 2nd, 2020
With freedom in the mind, faith in the words, pride in our hearts.
Let's salute the nation on the 'Flag Day'.
Pandemic has impacted school life enormously, but it has not dampened our spirit of national endeavor. Our Own English High School, Sharjah girls celebrated the UAE, Flag day on 3rd November, 2020, at 11:00 a.m with fervor and enthusiasm.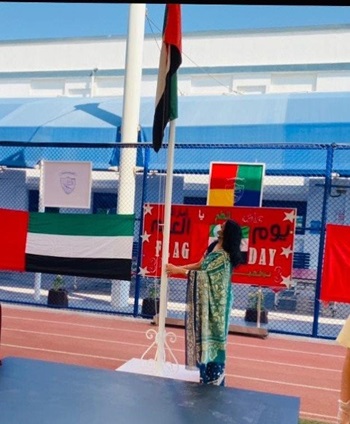 The celebrations were held within the guidelines of the UAE regulatory body. The staff and students present for the celebrations followed the health protocols of social distancing and wearing of masks.
The UAE Flag was unfurled by the school principal, Ms. Asma Gilani, followed by the singing of the national anthem in unison. Later, Izma Fatima a grade 11 student, recited an enchanting Arabic poem on the Flag Day. Nausheen Liz of grade 7 highlighted the importance of the flag as a national symbol depicting pride, patriotism and self-reliance.
The school also conducted virtual Flag Day celebrations for students who opted for remote learning sessions. During this celebration, the students expressed their pride and love for UAE. The day witnessed the emotional connect of the people towards the nation.