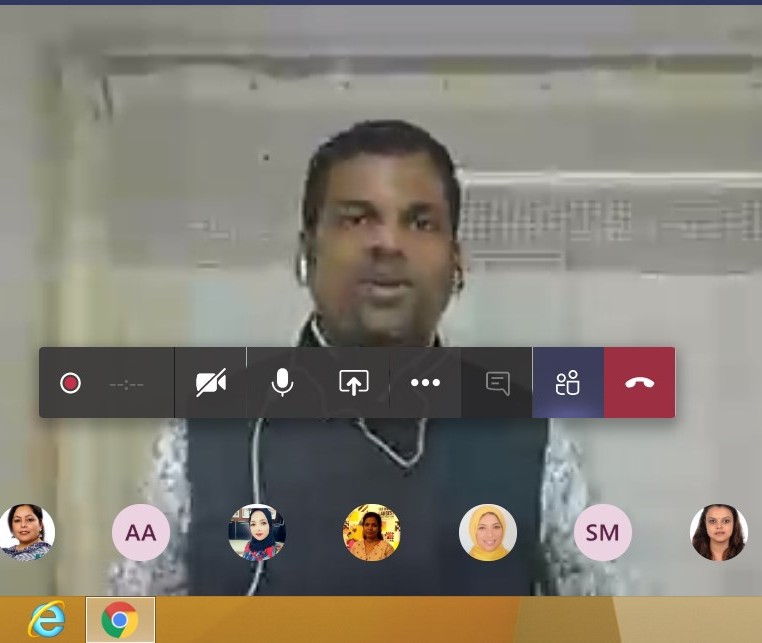 Well Being Session at OOS
14th May 2020
The current world situation definitely creates an imperative to ensure the well-being of all the stakeholders involved in Distance Learning, be it the students, parents or staff members.
On May 14th Thursday the Counselling department organized an online well-being session for all teachers to adapt to the changing world scenario. It was conducted by Mr.Babu Rangarajan Consultant child & Clinical Psychologist, international trainer and Tedx speaker.
The session involved some warm up clapping and chanting (ho ho ha ha) 15-20 minutes of laughter exercises interspersed with deep breathing. One of the objectives was the introduction and encouraging everyone to cultivate childlike playfulness that helps us to laugh without a reason. Different kinds of laughter such as movement laughter, argument laughter, handshake laughter and many more were demonstrated and physiological responses were explained. A brief explanation about stress and management techniques were also highlighted. The speaker also emphasized on the health benefits of laughter yoga which included strengthening of the immune system and minimizing stress. There was active participation and it was an energizing and rejuvenating session.