Our Partnership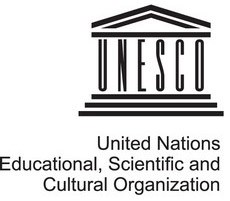 UNESCO: GEMS Education has become the first private education company in the world to partner with UNESCO. GEMS Education and UNESCO have recently entered into a teacher training partnership agreement to raise the standards of teaching in the developing world. The Varkey Foundation, the philanthropic arm of GEMS Education, is also working with UNESCO to co-deliver leadership training to 10,000 Principals in India, Kenya and Ghana.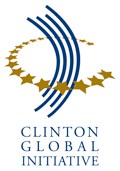 CLINTON GLOBAL INITIATIVE: GEMS Education is the first kindergarten to grade 12 education provider in the world to become a partner of the Clinton Global Initiative. Established in 2005 by President Bill Clinton, the Clinton Global Initiative (CGI) convenes global leaders to devise and implement innovative solutions to some of the world's most pressing challenges.

WORLD ECONOMIC FORUM: GEMS Education has become the first kindergarten to grade 12 provider in the world to become a Global Growth Company 'Partner' as part of the World Economic Forum and is one of just 23 'Partner' companies worldwide. According to the World Economic Forum: Global Growth Company 'Partners' are among the most influential and successful companies within their industries.

TONY BLAIR FAITH FOUNDATION GEMS Education is a strategic partner with the Tony Blair Faith Foundation. Founder of GEMS Education, Sunny Varkey is on the Foundation's Strategic Advisory Board. The Tony Blair Faith Foundation aims to promote respect and understanding about the world's major religions and show how faith is a powerful force for good in the modern world.

MICROSOFT: GEMS Education and Microsoft have a strong partnership in the area of Education Innovation & Technology. GEMS Virtual Learning Environment, with over 155,000 users, (Students, Teachers & Parents) is based on the Microsoft Platform and is supported by the Microsoft & Partner teams. Microsoft works with GEMS professional development and education teams on a range of projects which include: The 'Innovative Teachers Forum', the 'Innovate, Teach, Inspire project' (ITI), 'DigiGirlz Project', 'Junior Developer Program' and 'Microsoft Master Trainer Programme'. Microsoft IT Academies (a training facility for our parents and teachers) are operational in a number of GEMS schools. One of our schools has been selected as a prestigious Microsoft Innovative Pathfinder School, which one of 64 in the world.

XEROX Xerox and GEMS Education are working in partnership to support GEMS sustainability policy which is focused on reducing its carbon footprint. Through this partnership Xerox will establish print solutions using multi function devices in GEMS schools which will use approximately 50% less energy than the combined annual consumption of the individual products it replaces.

UNIVERSITY OF CAMBRIDGE INTERNATIONAL EXAMINATIONS: University of Cambridge International Examinations is the world's largest provider of international education programmes and qualifications for young people aged 5 to 19. More than 9,000 schools in over 160 countries are part of the Cambridge learning community. CIE have partnered with GEMS to provide bespoke endorsement and accreditation services for any educational content they co-develop.