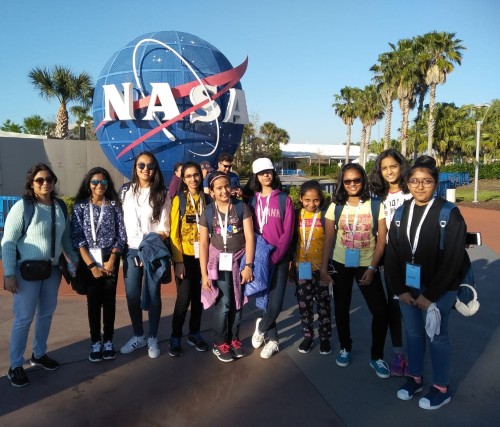 Overseas Excursions
A Space Adventure with Disney Magic.
Eleven days Trip to America - the most exhilarating destination for one to dream when in school and for that dream to become a reality, well, it did!
Five days in Orlando, drifting from NASA- Kennedy Space Centre, Disney World, and Universal Studio is indescribable. Flight to Buffalo to view the half frozen Niagara where our fingers were almost numb to take selfies will never leave from our system, The long bus journey through the countryside and a drop in at Hershey's Chocolate Factory to Washington DC to witness the iconic structures that house the federal government's 3 branches: the Capitol, White House and Supreme Court along with the super museums have been imprinted inside each one of us.
Finally to the city that never sleeps- New York awed us with the epochal Statue of Liberty and the Empire State Building. We went berserk in Time Square, the most awaited street, screaming and shouting to our hearts content and the best part, nobody gave a second thought to the wild - crazy bunch of young pixies from Our Own Girls, Sharjah UAE.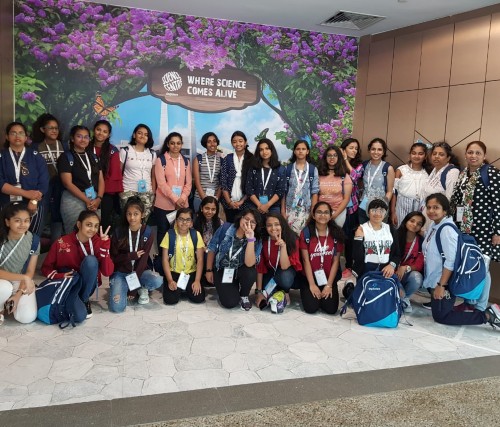 A TRIP TO SINGAPORE
24 students accompanied by 3 staff members from Our Own English High School, Sharjah (Girls) reveled in an enriching trip to the Republic of Singapore from the 7th to the 11th July, 2019.
The trip comprised visits to Singapore's Merlion, the structure of a mythical creature with the head of a lion and the body of a fish overlooking the Marina Bay, the world's first safari park for nocturnal animals and the Jurong Bird Park - Asia's largest bird paradise.
Along with a bag full of memories, the students gained broader perspectives and learned to be comfortable in unfamiliar situations. The students left with a kaleidoscope of cherished memories and a profound and enriching learning experience.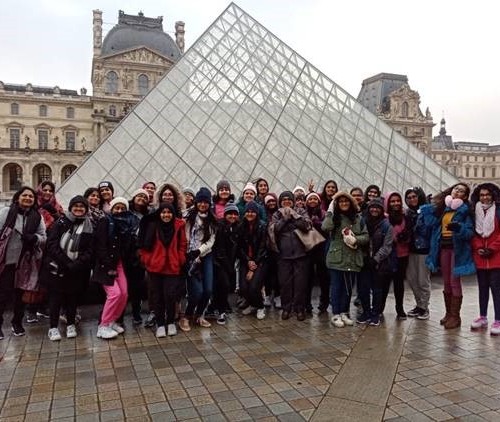 PARIS: THE CITY OF LIGHTS
28 students from grades 7 -11 accompanied by 4 staff members joined in for the educational trip to Paris. Over a span of 5 days the students visited the famous Louvre Museum, The Eiffel Tower, Palace of the Versaillus, the world famous Disney Land and also a city tour of Paris. Girls were mesmerized by the beauty of the different sculptures, painting and art related to different eras, the Greek, Egyptian, Roman, Mesopotamian etc.
In spite of the freezing weather the girls didn't want to give up on the inexplicable beauty of the city all around. They were more than excited to explore Disney-Paris. Once inside Disney they moved off in different directions with their friends to have a great adventure. Being the Christmas season girls witnessed the most awesome parade where all the Disney characters were swooning to the different Christmas carols.
Needless to say the girls had a wonderful time in the City of Lights – Paris and surely this will remain fresh in everyone's memory.