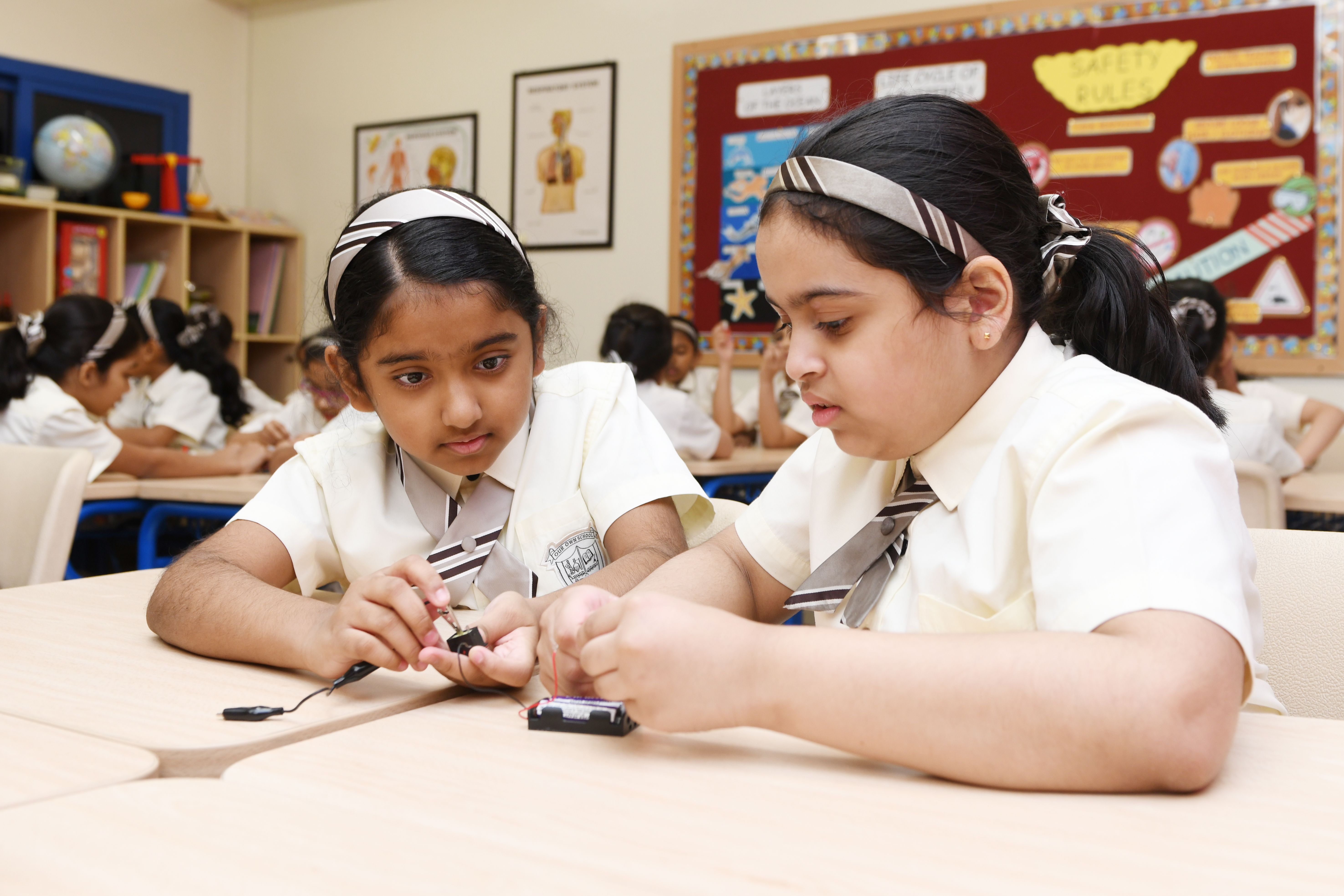 Primary School
Grade I - V
Welcome to the Primary Years at Our Own English High School Sharjah
The primary years are the formative years when students are initiated in the pursuit of seeking knowledge, thus the goal in Primary School is to nurture children in all dimensions of their life - spiritual, moral, cognitive, emotional, imaginative, aesthetic, social and physical. The curriculum incorporates child-centered principles that lead to holistic and multidisciplinary learning. The faculty provides a range of learning tasks appropriate for students at different developmental levels. It emphasizes the importance of literacy, numeracy, and language, while at the same time responding to changing needs in science and technology, social, personal, and health education, and citizenship.
Learning stems out of students' natural inclination to question thereby fostering self-directed learning. Children's abilities in oral communication and articulation of one's ideas are enhanced through project based learning, creative expression, dramatics and an inquiry-based classroom. The nurturing environment enables them to collaborate, assume responsibility for independent work and pursue individual interests.
Continuous Assessments are an integral part of our evaluation system and are implemented to ascertain the knowledge, understanding, and skills attained by each child. Continuous Assessments occur at periodic intervals during the school year and are a part of regular classroom interactions. Parents receive regular feedback and updates on their child's development and progress at school. A home-school partnership is encouraged which goes a long way in contributing to the success of each child.
| Subjects | Extra-Curricular/Co-Curricular |
| --- | --- |
| English | Art and Craft |
| Second Language Hindi/Urdu/Malayalam/French | Music |
| Arabic | Physical Education |
| Mathematics | |
| Environmental Studies | |
| Computer Science | |
| Islamic Studies/Moral Instruction | |
| UAE Social Studies | |
| Moral Education | |
| Indian Social Studies - Grade 5 | |
Subject-wise Curriculum for Primary School
English

French

Malayalam

Science

Mathematics

Urdu

ICT