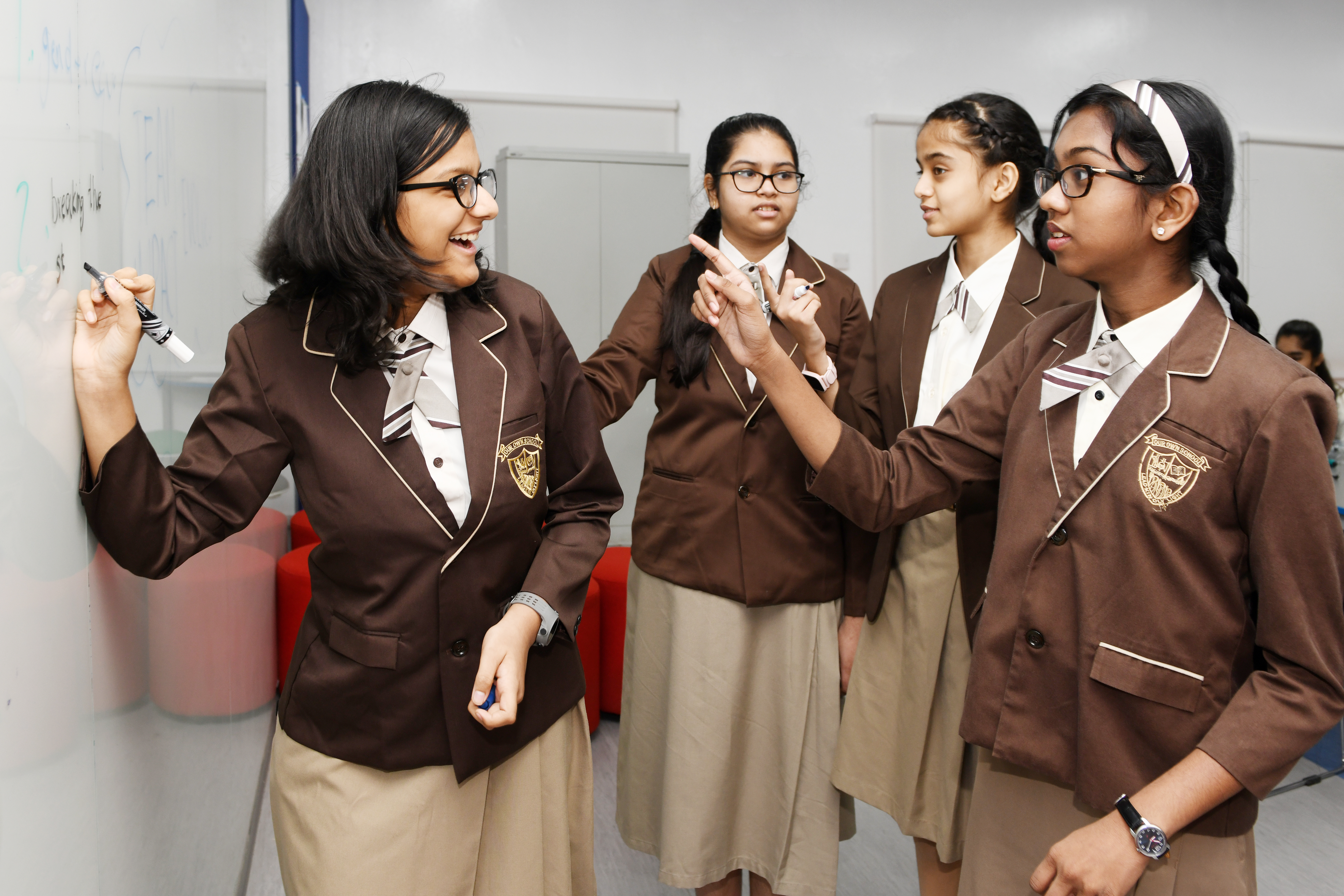 Secondary School
Grade IX - X
Welcome to the Secondary School at Our Own English High School Sharjah Girls
This is the culminating stage of secondary education wherein students are prepared to appear for the All India Secondary School Examination conducted by CBSE.
The syllabus is structured and controlled, making use of standardised NCERT textbooks.
Secondary Curriculum provides students a broad and balanced understanding of subjects including languages, Mathematics, Science, and Social Science to enable students to communicate effectively, analyze information, make informed decisions, construct their worldview and move ahead in the direction of becoming productive citizens.
Students acquire adequate knowledge and skills in other core areas like Health and Physical Education, Life Skills, Value Education, Art and Work Education.
Subjects offered in Secondary school Level
| Subjects | Extra-Curricular/Co-Curricular |
| --- | --- |
| English | Art Education |
| Second Language-Hindi/Urdu/Malayalam/French/Arabic | Health & Physical Education |
| Science | SEWA |
| Mathematics | |
| Social Studies & UAE Social Studies | |
| MOE Arabic (Optional for Grade 10) | |
| Islamic Studies | |
| Moral Education programme | |
| 6th Subject-Information Technology, Artificial Intelligence, Physical Activity Trainer | |
Subject-wise Curriculum for Grade-9
Arabic

English

French

Hindi

Malayalam

Mathematics

Science

Social Science

Urdu
Subject-wise Curriculum for Grade-10
English

French

Hindi

Malayalam

Mathematics

Science

Social Science

Urdu