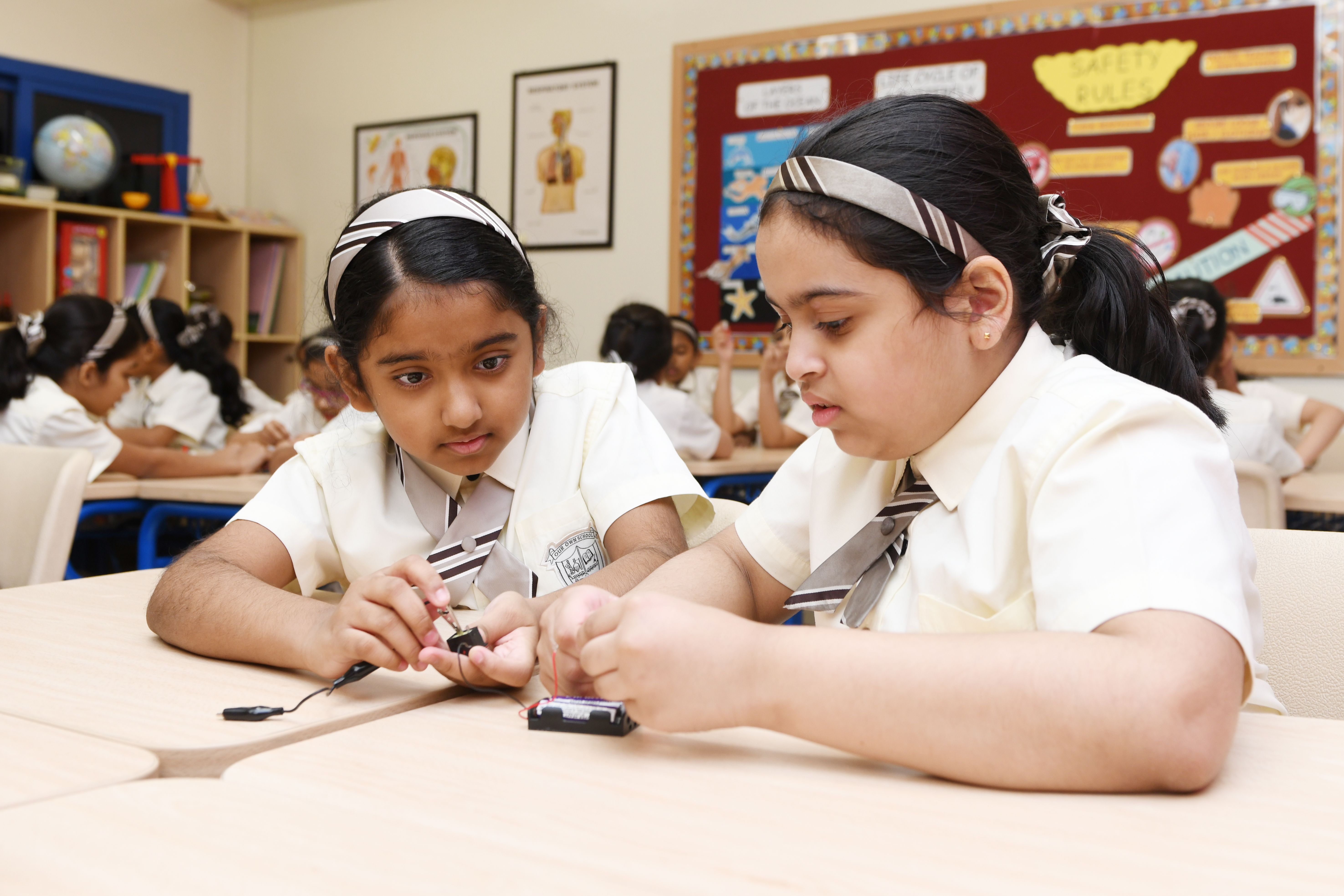 Middle School
Grade VI - VIII
Welcome to The Middle School at Our Own English High School Sharjah
The curriculum in the Middle School is comprehensive and balanced focusing on the holistic development of every student. It lays emphasis on the integration of Science and Technology, relating Math to daily life and concept-based teaching in Social Science. Languages focus on enhancing students' communication and creative skills making them effective communicators and confident individuals.
The curriculum includes scholastic and co-scholastic activities such as drama, debate, creative writing, elocution, quizzes, painting and sketching, educational trips and attending workshops.
Under the banner of "PULSE" (PERSONAL UNIVERSAL AND LIFE SKILLS EDUCATION), students are provided opportunities to learn, to groom and nurture their skills on personality development, value education and leadership.
The curriculum also offers extra opportunities to work with parents and the community in order to inculcate the desired values to become responsible individuals of the society.
| Subjects | Extra-Curricular/Co-Curricular |
| --- | --- |
| English | Physical Education |
| Second Language Hindi/Urdu/Malayalam/French | Art |
| Arabic | Club Activities |
| Science | Music (Grade 6) |
| Mathematics | |
| Social Studies & UAE Social Studies | |
| Computer Science | |
| Islamic Studies/ Moral Instruction | |
| Moral Education | |
Subject-wise Curriculum for Middle School
English

French

Hindi

Malayalam

Math

Science

Social Science

Urdu