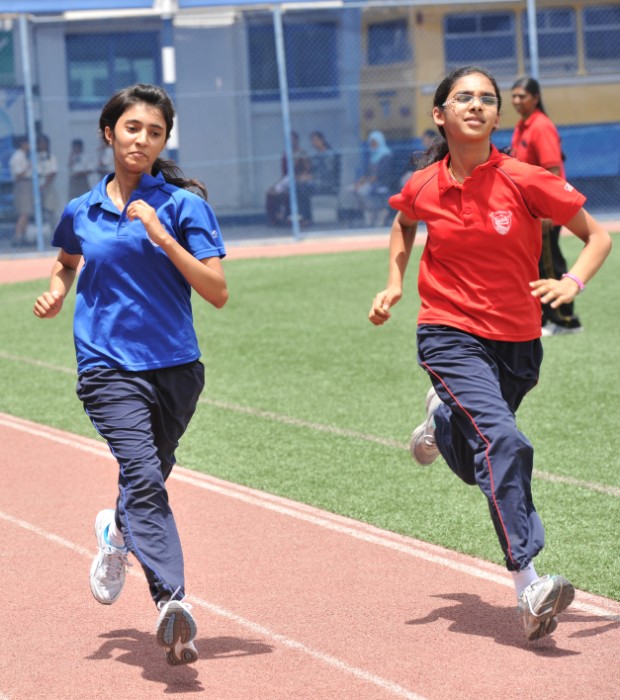 Extra-curricular Activities
Education is a multi-faceted process. We understand that for children to become exceptional adults, holistic education is required. Students are encouraged to participate in various extra-curricular activities extending beyond the rigid realm of the classroom, encompassing art and culture, science and sports.
The school offers a wide range of extra-curricular activities, including:
| | |
| --- | --- |
| Paper Folding | Glass Painting |
| Fabric Painting | Acrylic Painting |
| Calligraphy | Pen Sketching |
| Clay Modeling | Pot Painting |
| Mask Making | Portraits |
| Collages | |
To help pupils improve on their confidence and self-esteem as well as to understand themselves and change the way, they think, act and feel, the school provides ample opportunities for students in areas such as:
| | |
| --- | --- |
| Music | Dramatics |
| Creative Writing | Extempore |
| Debate | Musical Concerts |
| Entrepreneurship | First Aid |
The school conducts regular events on an inter-school and inter-house level. Some of the competitions are on elocution, debating, recitation, dramatics, quiz, essay writing, music etc.
Physical Education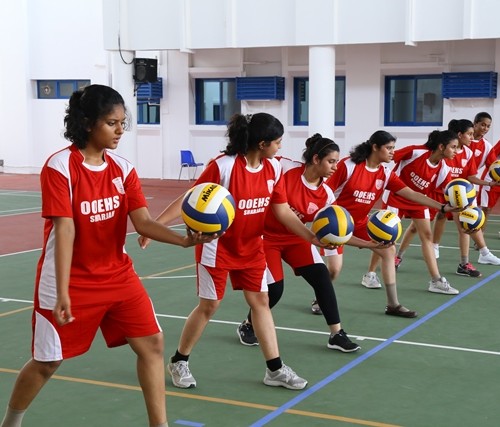 The School offers a well-balanced and graded programme of Physical Education, which inculcates team spirit and healthy competition. Special coaching is offered in a variety of games to meet the challenges in Inter-School and Intra-School tournaments.
| | |
| --- | --- |
| Basketball | Cricket |
| Table Tennis | Track and Field |
| Badminton | Chess |
| Carrom | |
The Annual Sports Days of the KG, Primary, Middle and Senior levels provide opportunities to students to excel and showcase their skills, learn what healthy competition is and give meaning to team spirit which are essential experiences for life in the real world.
Field Trips
Experiences outside the classroom add great value. In order to complement classroom teaching with real-life experience, students undertake field trips on a regular basis. Visits to museums and wildlife centres form part of a structured programme of tours and trips where students get an opportunity to balance theory with practice. A number of excursions, camps and picnics are a part of the planned curriculum. Students are guided in cultivating critical thinking skills, to reflect and connect to class-room experiences.
Assemblies
The school conducts general and class assemblies that are meaningful and purpose-driven. The assemblies fulfill the curricular needs and enable students to be groomed into effective citizens and active change agents. To create awareness and sensitivity to the needs of the society special assemblies are arranged for specific events, festivals, and national days and on globally recognized important days. Assemblies act as one of the main ways to exhibit creative ideas, make connections to real life situations and promote value based education.
Look Who's Answering Quiz Club
The Look Who's Answering Quiz Club was initiated in 2000, and is one of the unique features of the School. The main objective of the programme is to increase the level of general awareness amongst the student community vis-à-vis Science, Literature, Technology, and Current Affairs outside the realm of the formal syllabus, and to promote their quizzing ability.
It is well-structured and categorized into five groups. The preliminary round ensures that every child from Grade I to 11 participates, followed by subsequent elimination through monthly written quiz tests. The grand finale witnesses forty finalists from the five groups.
The programme also involves the Teachers' and Parents' Quiz, further strengthening the GEMS parent-student-teacher partnership.
Exhibitions
The school hosts a variety of events and activities each year organised with the help of students, in which parents may also participate and attend. The school holds an annual performance which provides opportunities for students to gain confidence and develop their presentation skills. The students also organise exhibitions, where students showcase project work.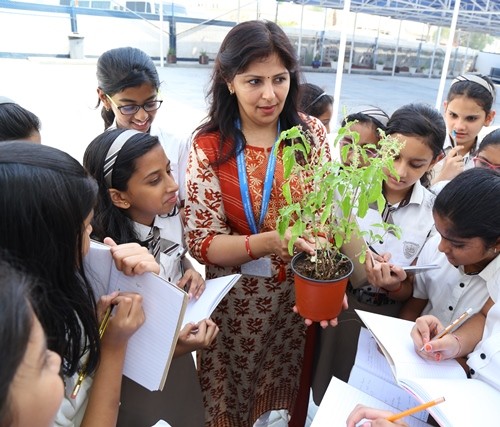 Eco Club
Eva Green- the Eco Club of the school provides opportunities for students to explore and create solutions through various Eco initiatives.
PULSE
In the year 2010 a unique programme PULSE (Personal and Universal Life Skills Education) was initiated in the School. Each year, with innovative means and methods PULSE continues to groom students into individuals who can weather challenges and prove their success. Seminars on – Body Language, Dress to Impress, Interview Skills, CPR, Nutrition and Lifestyle, Stress and Emotions, Peer Pressure, Relationships and Table Etiquette – facilitate the all-round development of the students.
Kindergarten Concerts
The musical presentations provide opportunities for students to gain confidence and develop their musical and histrionic skills.
School Events and Activities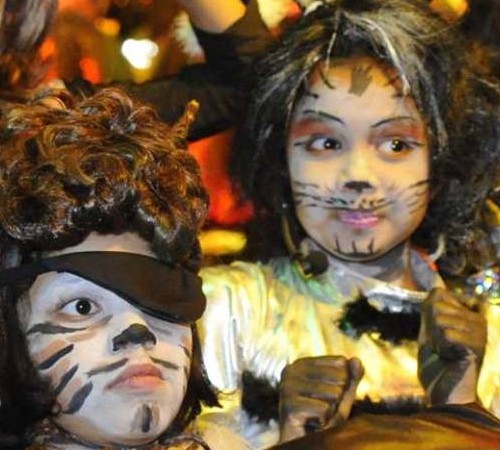 The school hosts a variety of events and activities each year which the students help to organise and in which parents also participate and attend.
Ruhaaniyat Islamiyah: The Annual Inter-School Islamic cultural Festival initiated in 2015 is an Inter-School Competition organized in the UAE that promotes awareness about Islamic culture.
OWNEX: An exhibition which showcases the most exciting inventions of the budding inventors of OOS. It is organized every year with a view to encourage and inculcate a scientific temper amongst students. The students establish cross-curricular links and showcase their talent in Science, Mathematics, Language, Social Science, Arabic and Islamic Studies.
Annual Prize Day: This annual event highlights and celebrates the achievements of the students in all spheres.
CANVASS: This is a platform for young minds (Girls from Grades 6-9) to express and share their opinion/ideas with their parents. It is a student-led forum, which is conducted every year and which fosters a very healthy interaction between students and parents.
Digifest: DIGIFEST [an intra school competition] launched this year is an initiative taken up by the Computer Science department and innovation team to promote technology and innovation and providing a platform for budding entrepreneurs to showcase their innovative business ideas.
Innorite: The annual Inter-school Creative Writing Competition – INNORITE, provides scope for creativity, critical thinking and innovations. It not only encourages imagination through words but also translates words into reality by building models using recyclable materials with relevance to the written piece.
Our Own Orchestra: In addition to the plethora of co-curricular activities, the school has several additional venues to hone the innate talents of the child. The Our Own Orchestra has captured the minds and hearts of the musically inclined.
Junior School Parliament: The workings of a parliament are no longer something our pupils just read about in their textbooks. At OOS the students get hands-on experience by running a democratically elected School parliament — with a Student Prime Minister at the helm, alongside a student opposition leader and a council of student ministers.