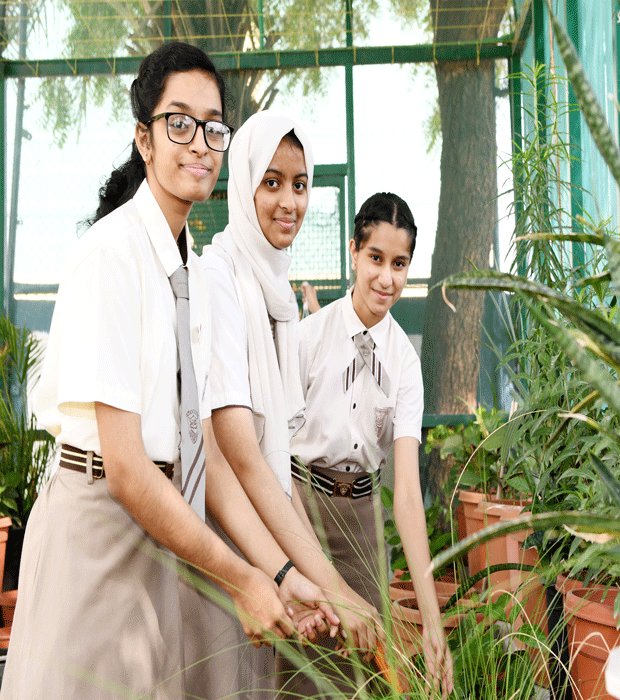 Our Approach
Excellence Beyond Academic Performance
At OOS, excellence has always meant more than just high levels of academic performance, as experimenting with new ideas, developing new skills, exploring different perspectives, and growing in areas of one's natural talents are continually encouraged.
It is this competitive spirit, coupled with its best practices and quality deliverance, that the school and its faculty are committed to preserving and extending the ideals that have defined the institution. Some of these are a healthy teacher-student ratio, high academic and ethical standards, integrity, personal attention to the needs of each child, applying education as a means to social improvement, and being a cradle for civic leadership.
Attention to the personal growth and physical development in the form of sports and extra-curricular activities combined with academic training creates the perfect ground where individuality is honored, diversities are embraced, and no effort is spared in making its alumni confident and successful citizens of the world.
A Diverse Learning Organization
Excel as a learning organization
Adapt and learn from change
Continually improve our quality of service
Shared Expectations
Foster healthy parental partnerships
Provide avenues for beneficial parental involvement
An Atmosphere of Mutual Respect and Trust
Create a climate that assures the total involvement of students in learning
Foster positive relationships between students, teachers, peers and staff
Ensure safety and security of students and staff
Provide opportunities for demonstrating responsibility
Encourage respect for self, each other and the academic fraternity
The Holistic Education of Every Student
Physical- healthy body development
Mental & Intellectual – healthy mind and knowledge development
Social - healthy relationship development
Ethical Values – healthy value development
Emotional – healthy development of emotional intelligence