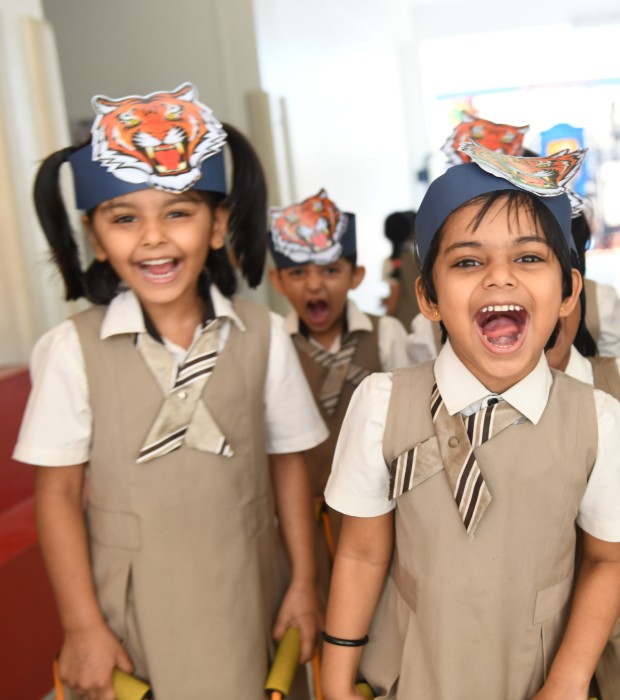 Kindergarten
A Special Learning Ground
Welcome to The Foundation Years at Our Own English High School Sharjah
The foundational years of a child are a time of both incidental as well as nurtured cognitive development. By weaving together interrelated experiences, encouraging a deeper understanding of the world, our students will embrace learning vide a play-based developmental approach that helps cultivate inter-personal skills and a strong educational base. Keeping up with current trends in education, Digital Literacy forms the cornerstone of Kindergarten education.
Specially designed to provide students with an opportunity to learn and explore through the use of inquiry and discovery, our Kindergarten programme promotes a curriculum that fosters the School Vision, GEMS Philosophy and international mindedness thus making it the ideal curriculum for our students. The children are prepared for the journey of life-long learning through a curriculum designed with units that foster learning and multisensory experiences.
The focus of Kindergarten activities is to develop skills that lay a strong foundation for future learning. Apart from being comprehensive, the curriculum is also very practical and stresses the importance of experimenting and experiencing in order to develop the overall personality of the child. Children are encouraged to learn by doing, experiencing, observing, questioning, imitating, examining and exploring. Technology is incorporated in the classroom teaching learning to equip children with the 21st century skills. Exposure to world cultures paves the way to make the students global citizens.
Subject-wise Curriculum for KG-1
Subject-wise Curriculum for KG-2