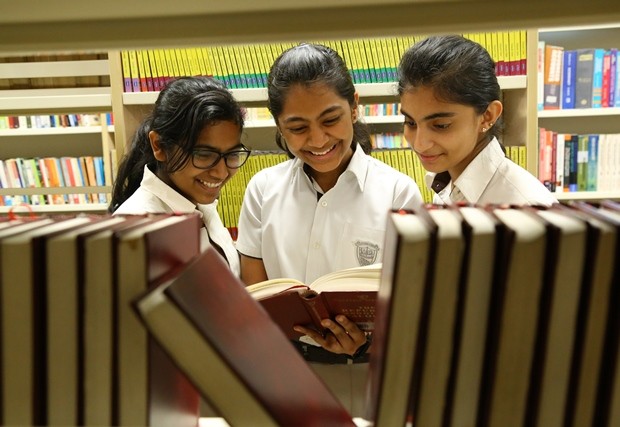 Health and Medical Care
Our Own English High School, Sharjah(Girls) has efficient health care facility that refers to need based comprehensive services rendered to students, teachers and other personnel in school to promote and protect their health, prevent and control diseases and maintain good health. The School has three well-equipped health units manned by two qualified General Practitioners and seven nurses.
We serve to:
Ensure access to primary health care.
Provide a system for dealing with crisis medical situations.
Provide screening and referral for health conditions, physical and mental health assessment and referral for care; promote a healthy school environment.
Provide systems for identification and solution of students' health and educational problems.
Develop and implement health care plans for students with special health care needs.
Provide comprehensive and appropriate health education, health counseling, health education policy and procedure of health or education to guide the development and delivery of health services.
Ensure mandated screenings, such as vision, hearing, and immunization status, and provide immunizations at school for grade 1 to 11 students.
Conduct physical exams for students / Good to lose Program for obese students, wellness programs, physical fitness screenings, provide nutritional counseling, conduct health risk appraisals to determine life-style practices, injury prevention and control of diseases.
Provide a healthful and safe school environment that facilitates learning.
Administer first aid
Administer medication and monitor vital signs
Provide other primary health care services for school employees
Students undergo regular growth assessments medical check-ups, and a health record is maintained for each student. While routine first aid is administered by the units, any emergency is referred to the nearby Al Qassimi Hospital.
The Department of Health and Medical Services provides the necessary immunization to the students as per recommended by MOHAP.
A copy of the child's Vaccination Card/Copy of the Medical Record from the previous school must be attached to the Medical Dossier duly filled in by the parent and submitted to the Registrar at the time of admission.