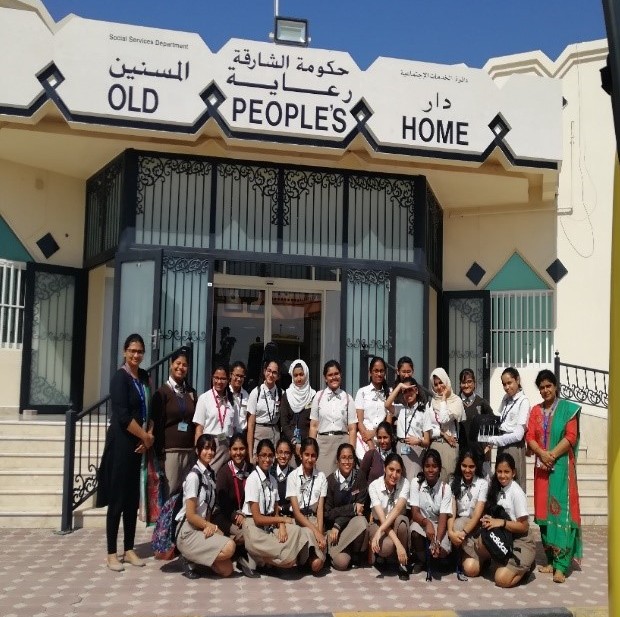 Social Services
Ties To The Community
Visit to Old People Home - Social Care Complex, Sharjah
The complete life, the perfect pattern, includes old age as well as youth and maturity. Old age has its pleasures, which though different, are not less than the pleasures of youth. This is something which we realized when we visited the Old Age Home, at Sharjah with 25 students of Grade 9 on 15th October, 2019. The visit was initiated as part of our aim to develop social responsibility, empathy and solidarity among the student community.
There were 40 inmates in the Home. Most of them were above the age of seventy five. There are many recreational facilities available to them and these facilities were properly used by them. However, all of them were lonely and craving for love and affection. Our students did various activities to entertain and engage the inmates of the home as well as to make it a day of happiness for them. We spoke to them, shared our love and sang songs for them some of our students even danced for them. Students had brought food and blankets which were distributed among the members. They shared their happiness and personal stories with us. However, the care shown to them by the workers at the Home was indeed inspiring. Finally we left from there with a heavy heart.
Though the time spent with them was just a few hours, however, it taught everyone a lesson for a lifetime.