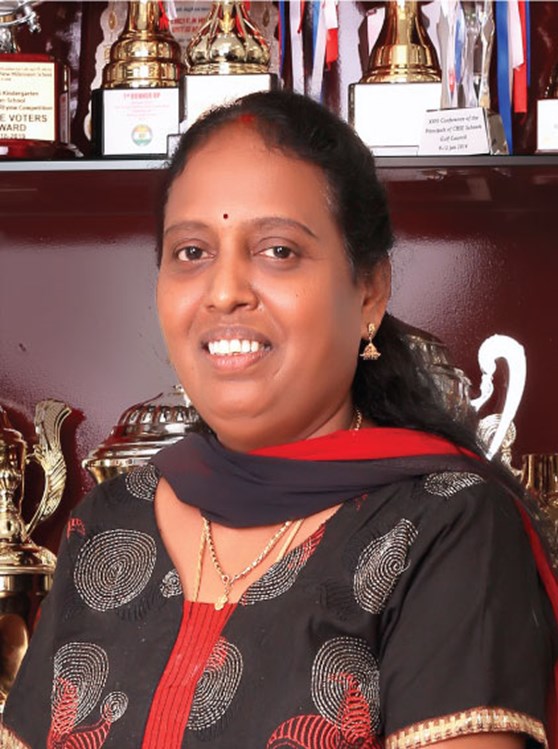 M. Ganthimathi
Head of Department Mathematics - Senior School
M. Ganthimathi has completed 10 years of service in Our Own English High School Sharjah, where she began her journey as a Mathematics teacher and now serves as the Head of the Department in the senior section for Mathematics.
Mrs. Ganthimathi believes that Math is a subject for all and encourages students to think out-of-the-box, by posing complicated higher-order questions. Her students are fond of her and vice-versa. She conducts many workshops on a regular basis to enrich her colleagues for better teaching experience. These include the ones held for the GEMS teachers of the UAE on the topic 'Learning through Activities'.
She holds a Master's Degree in Mathematics, a Bachelor's Degree in Education from the University of Madras and has received an acknowledgment from The Central Board of Secondary Examination for evaluation of Math evidence of Continuous and Comprehensive Evaluation.