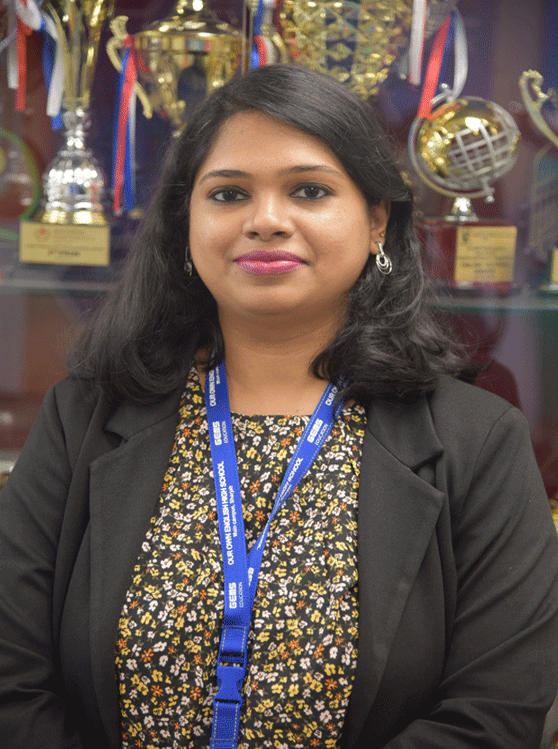 Minnu Koshy
Head of the Department English - Primary School
Minnu Benny Koshy began her teaching career in 2012 in Mumbai before eventually joining the Gems Our Own family.
A wellspring of creativity and positivity, Minnu is not afraid to take on challenges and implement new strategies to the existing pedagogical practices. Her friendly style of teaching, the inclusion of multimedia tools in classrooms, and the belief that 'when one teaches, two learn' have endeared her to students.During her tenure as a teacher in the Middle School and Activity Coordinator for Grade 6, she actively contributed to various departmental initiatives which continued in full swing even after moving on to remote learning.
Taking charge as the Head of the English Language Department in the Primary section from the Academic year 2021-22, she is one of the youngest faces on the team. Her leadership model is to integrate the vision of the school into the overall running of her department.