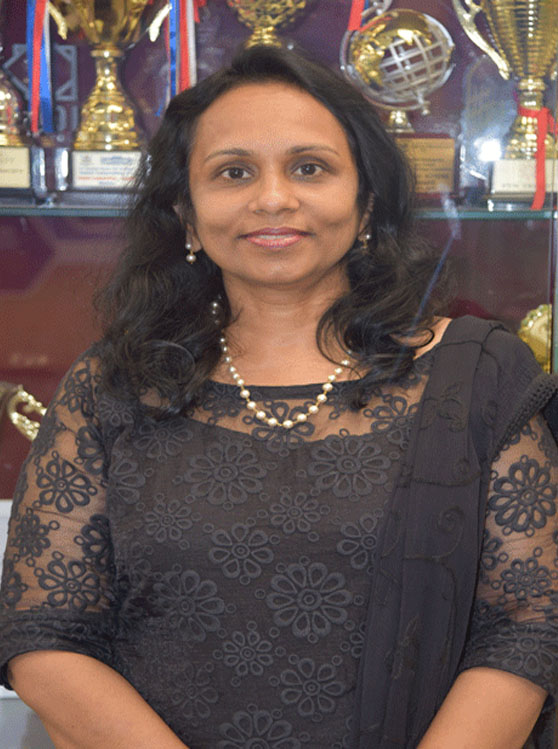 Reena Chacko
Head of the Department Science - Middle School
Reena Chacko has completed 12 years of service in Our Own English High School Sharjah, where she began her journey as a Middle school teacher and now serves as the Head of the Department for Science in Middle school.
She has shouldered various responsibilities with dedication and sincerity such as Class Coordinator, Subject Coordinator, LWA Coordinator, ECO club Coordinator and Sastra Pratibha Coordinator.She is an enthusiastic educator with a passionate commitment to the student's all-round development and the learning experience. She has trained and guided students to participate in various interschool science projects, GSL Global Goals competition and Quizzes.
She holds a Bachelor's Degree in Education and Master's Degree in Biochemistry, from the University of Kerala, University campus, Thiruvananthapuram. She was awarded the OOS Award in 2013 and Teacher of the Month award in February 2019.