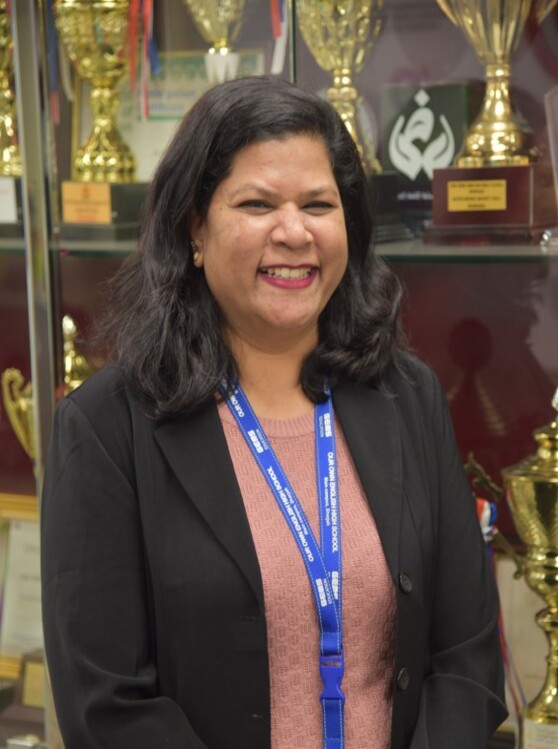 Mercy Sunitha
Special Educator
Mercy Sunitha is a Certified Autism Specialist who holds a Masters in Child Development (Advanced Human Development), B. Ed in Special Education with Inclusive Education and a Masters in Special Education (specializing in Autism Spectrum Disorder).
She is also a certified Instructional Designer and a Transactional Analyst.
Mercy comes with an overall experience of 20 years, of which 16 are in the field of education, both in Mainstream as well as Special & Inclusive Education in India and the UAE.
She strongly believes, as stated by noted American illustrator, George Evans, that "Every child can learn. Just not on the same day or in the same way." and therefore she fervently champions and promotes inclusive education. She has always maintained that every child has the capability to succeed if given the appropriate opportunity.
As the saying goes, 'A sound mind in a sound body,' so Mercy spends her free time reading, trekking, fishing, knitting, and is always passionately eager to learn something new.