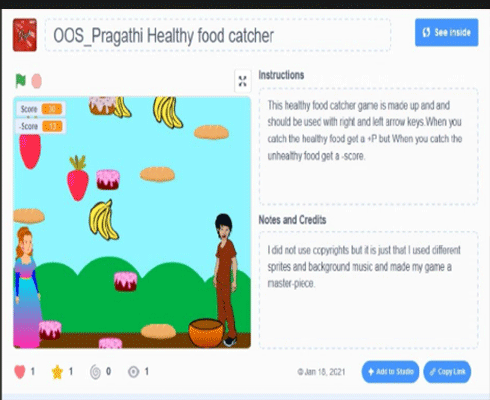 Technobizad 2021
Transforming our world through Coding
The Technobizad 2020, hosted by The Winchester School, Jabel Ali, is a competition based on Cross – Curricular Links between ICT and Business, requiring participants to provide solutions by integrating IT and innovative skills to an existing area of development and effectively marketing the idea.Themed 'Transforming our world through Coding', the competition was opened to the students of Grades 1 to 12
23 teams from OOS were shortlisted and 9 teams got through to the semifinals. Finally on 21st February 2021 Winchester, Jabel Ali announced the winners of the Technobizad 2020 competition through their social media platforms. 3 Teams from OOS secured the coveted 1st and 2nd prize. The competition opened up the young minds to enhanced creativity and analytical skills with sound decision making strategies.
Winners:
Pragathi Balamurali of grade 3 placed first for her game in Scratch addressing the Health and Wellbeing.
Christy Susan Charls & Zeba Shadab of grade 5 placed first for their app on monitoring the health of school students using Thunkable.
Lavanya Keshav Vaity of grade 6 placed second for her game using Pictoblox, addressing the Global Goal, Life

Below Water.