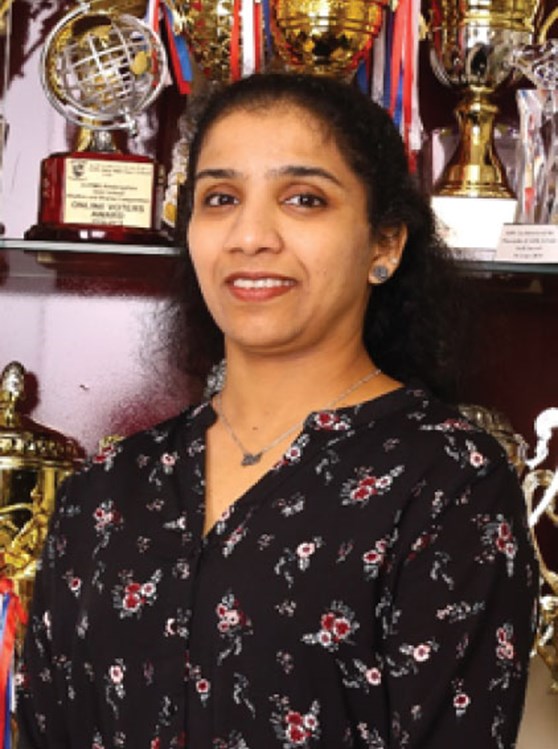 Gina Biju: Teaching - My Passion
Proud of my Achievements
Teaching has never been a profession for me but a passion.Ever felt bored? Not at all because I love being with the students. There are times when I had felt like leaving the school premises as I had struggled to strike a balance between work and domestic commitment. But the love and respect showered by my students have always held me back and I am still in OOEHS, Sharjah, one of the most beautiful campuses I ever visited. Made beautiful not by the physical structures erected within the campus but by the people who are a part of it and whom I consider as family.
I have heard that memories fade with time and lessons are forgotten, but experiences that shape a human being leave a lasting mark. Yes, my experiences here in the campus have molded my personality and have made me what I am today- daring to accept any challenge, being patient enough to learn something new and to adapt to any kind of situation. And the most important is that keep trying till I achieve what I have dreamt of. I do realise that hard work always pays.
I do understand that commitment and integrity I show towards my job is worth it because I am playing an important role in molding an individual's personality as a whole and not only the academic skill.
I thank my school for providing me a platform to grow professionally. My professional journey has been steady but unceasing. Continuing on the education path, I am sure that I can weave stories of success that have helped me travel extra miles to explore innovative strategies of teaching and learning. I have worked as the coordinator for the school magazine (STRIDES), school new letter (AL- SHOROUQ) and Subject Cordinator for the department.
Today being the Head of Subject of English, Phase 3, I am proud of my achievements because it is Our Own Sharjah Girls that has moulded me as a good team leader. My heart fills with gratitude for all the opportunities given to me and it is only because of OOS, I would say that I have become the enterprising woman who could rise over any storm with guts and determination.
-Gina Biju