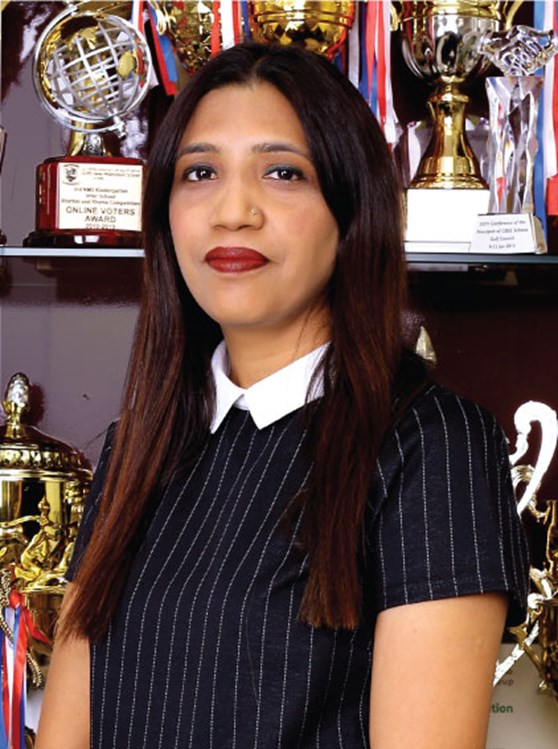 Rekha Saklani: Success is a Journey
Success is not a Destination
As I pen down to write my success story as a teacher, I wish to dwell on two aspects: 'success' and 'teacher'.
It may sound cliché, but for me success is a journey and not a destination, as an eminent author Ben Sweetlands has reasoned.
In my life too, I have similarly understood success as a journey and not a destination. This journey has been going on for past several years, and is still continuing.
After my Post-Graduation in English, what next was the question mark before me. Prior to taking up my first role as a teacher, I apprised myself of what I ought to look for in the job. The quest for learning landed me in Bachelor of Education, course. And, soon after completing my B.Ed., I was in a job as a teacher, in a reputed public School at Chandigarh. I realized that by teaching you learn a lot.
After marriage I had to move with my husband to UAE, and here again, luckily I could grab a job within a month of my arriving in Sharjah. And since then, I am here, in one of the UAE's most prestigious institutions, Our Own English High School, Sharjah, Girls belonging to the GEMS group.
It has been my privilege to work with students who kept me charged, vibrant and alert. My job as a teacher offered me new ways of teaching and learning experiences, exposure to outside world and enhanced my creativity. It has provided me a kind of satisfaction and happiness which I had always contemplated. This esteemed institution has bestowed upon me responsibilities to shoulder and groomed me as a leader too. I firmly believe that I am fortunate to get a right platform at the right time to chisel my skills and fulfill my dreams and aspirations.
I celebrate my success when I the see positive impact I leave on my students and help them achieve their dreams and aspirations.
-Rekha Saklani