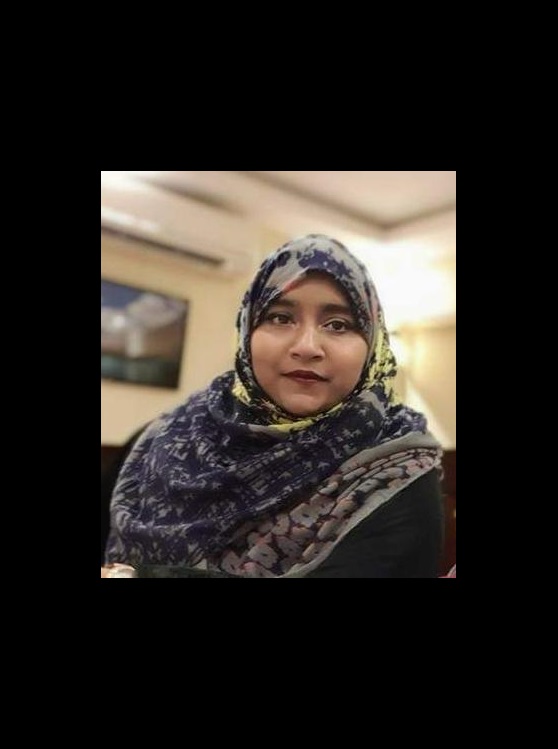 Ms. Almas Hussain : From Surviving to Thriving
Frame by Frame
My story may not inspire you, but I was lucky to be inspired by people around me who initiated me in the right direction, with the right kind of encouragement that helped me to become a confident ME that I am today.
My colleagues, my supervisors, my mentors, and even my students showed me that I could not have perceived it by myself. Their confidence in me pushed me on a stage that I have never ventured before. Once behind the podium, I continued to shake like a leaf.
No, the confidence doesn't come to you in a flash. Contrary to what we may have read in many stories of achievers, courage doesn't come in an instant; and that's what happened with me as well.
I started my teaching career with Our Own English High School, Sharjah and despite initial hiccups, I continued to pursue the career that is extremely satisfying to me as I felt responsible for molding lives – every day.
The next phase, in which, I climbed to a higher level, albeit a meter-high only, boosted my confidence and propelled my profession into a triumphant career.
Today, I have honed my skills into public speaking, and what started as an "accidental compere" at an internal event in our school, exposed me to a new me that I didn't even know existed within me.
As a teacher, I was surviving with initial hiccups, but thanks to my mentors, today I thrive as a public speaker – beyond the school stage.
I remember that proud pat given by my Head Primary Ms. Shobhana Sripathi after my first compeering for Primary Sports Day in 2017. And that was the turning point..
Her encouraging words and reassuring pats gave me additional pulses that brimmed with confidence and, believe it or not, even a style of my own.
At every stage of my jittery attempts of speaking in public, I was always looking at my mentors and not necessarily at my audience.
Encouraged by new me, and the profound enthusiasm infused by my mentors, I embarked on a journey to discover my passions.
This time, my journey was on a self-inflicted enthusiasm, ONE FRAME AT A TIME!
Yes, capturing moments, scrumptious food and delicacies, sunrise and sunset chase in frames became my lost passion refound in me and I took it a level where I can share it with others and enjoy the happy moments collectively.These magic moments are regularly uploaded on my YouTube channel and if a picture is worth a thousand words, I have uploaded them on my social-media portals (Facebook & Instagram).
It's the words of encouragement that keep me going – be it from my Heads, my Supervisor Ms. Mini Jayapalan, my colleagues, mentors or anyone who appreciates my work; As I continue my professional journey fired by my passion – FRAME BY FRAME!
Ms. Almas Hussain, Grade 1 teacher