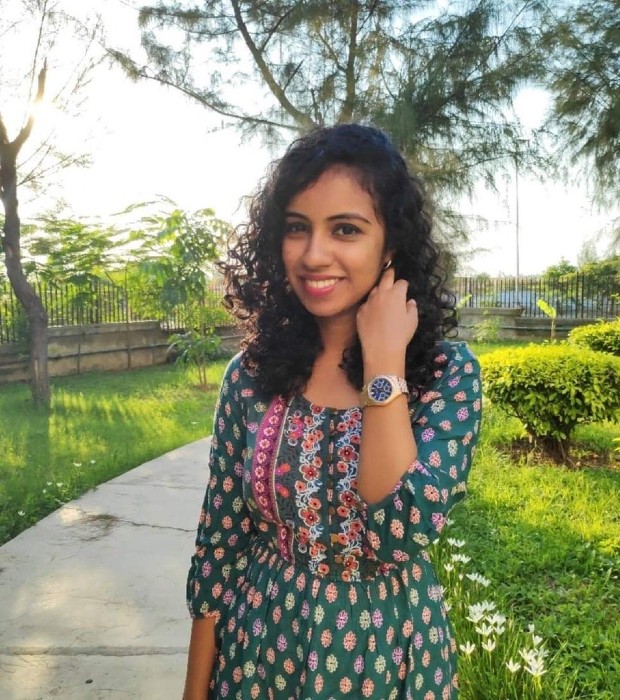 Dr. Abinaya Ravichandran
Pursuing MD in Internal Medicine
Where are you from? How many years did you attend OOS?
I'm Dr. Abinaya Ravichandran, from India. I have attended Our Own for 14 years.
Tell us about your University life after OOS.
After OOS, I pursued MBBS at Sri Devaraj Urs Academy of Higher Education and Research. Currently, I am pursuing my MD in Internal Medicine from Madras Medical College.
What was your biggest take away from OOS?
OOS has taught me to believe in our strengths and that each one of us is exceptional. My school has prepared me with the kind of optimism and the confidence that I wouldn't have gained anywhere else.
What are some of your accolades or accomplishments?
At School
Recipient of the prestigious SHEIKHA FATHIMA Award 2012
GEMS topper Science Stream in Grade 12 board exam 2013
GULF topper in CBSE Grade 12 board exam for Bio- Math Stream.
At University
University topper, Gold Medalist of MBBS, 2013 batch
Best outgoing student of MBBS batch 2013
Publication of my paper in Indian Journal Of Pharmacology
Ranked 313 in NEET PG 2020 exam out of 1.8 lac students
What role did your school and teachers play in your personal and professional development?
Whatever I am today, I owe it to every single teacher at Our Own English High School Sharjah. Words simply cannot express, the immense role they have played in my life to prosper academically and achieve what I have always dreamt of.
What is next for you and where do you hope to go?
I am currently pursuing my MD in Internal Medicine. My present plan is to super specialize in the field of Endocrinology.