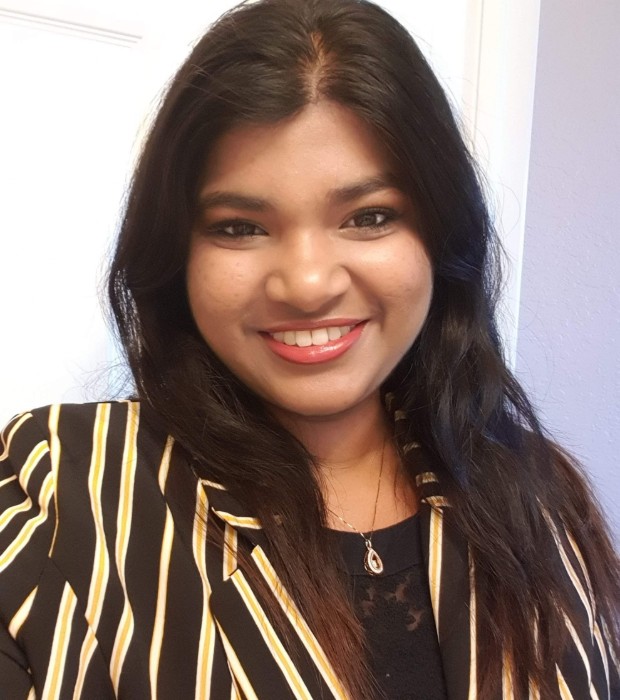 Maurell Dsouza
Working in MS Forensic Science at Florida International University
Where are you from? How many years did you attend OOS?
Born and raised in the UAE, I studied at OOS right from kindergarten up to 12th grade, a total of 14 years.
Tell us about your university life after OOS
After graduating from high school at OOS in 2014, I joined Birla Institute of Technology and Sciences (BITS) Pilani, Dubai Campus where I pursued my undergraduate studies in Biotechnology. This four-year engineering course prepared me well for my career in Forensic Science.
I was always interested in Biology (from Molecular Techniques to Genetics) so it was not surprising that coupled with my desire to be involved in Law Enforcement, I went on to further get my master's degree in forensic science. I was eager to obtain this experience in the United States, so I moved to Miami, Florida in 2018 where I currently reside and recently graduated from Florida International University. I am now looking for a job in Forensic Biology, particularly as a Forensic DNA Analyst.
What was your biggest take away from your experience at OOS?
My biggest take away from OOS was that hard work and determination will take you a long way. There were multiple occasions in school that provided us with the opportunity to face our fears and overcome different challenges, not just in terms of academics but also in extra-curricular activities. Each time the answer was simple; keep at it, work hard, be passionate and you will always come out successful.
What are some of your accolades or accomplishments?
During the course of my master's degree, I was awarded the International Forensic Research Institute Development Award (2019-2020) for my research as a successful student in view of my work and presentation. I was also able to work in collaboration with Dubai Police in the Department of Forensic Science and Criminology in 2018.
There were many events at OOS that I consider to be meaningful accomplishments, such as the International Acrylic Art Competition (in Grade 8) where I secured the first place, the many Public Speaking events too (participated and won in Grade 6, 7, 8 and 10) that helped me improve my Public Speaking skills, a Summer Festival in Grade 11, the Recycle Runway events (hosted by the Home Science department Grade 11 and 12), the School Orchestra and many other such activities that greatly enhanced my skills and equipped me to achieve these goals as an adult.
How did you first get into Forensics and what role did your school and teachers play in this?
I spent a majority of my childhood being inquisitive about crime investigations and as I grew up, I started considering how I could actually integrate this interest into my professional life. Since I was passionate about Biology, and had studied Genetics in my undergrad, I found Forensic Biology to be the best field for me to develop my career and incorporate my education and passion into my job.
I definitely owe my background and knowledge to my school and my teachers who took the effort to educate me and mold me into the person I am today. All of the fine skills that are important in your professional life cannot be learnt from textbooks; these are the things we take back from our teachers. They are the ones instrumental in our personal growth. I truly appreciate each and every one of them.
What's next for you and where do you hope to go?
I am now working to make my way into Forensic DNA analysis and do my little part in crime investigations. I hope that my time as a Forensic Scientist helps benefit the innocent and provide justice where necessary. In the future, I plan to obtain a Ph.D. and in turn pass on my knowledge to other students when I become a professor at a university maybe 10 years from now!