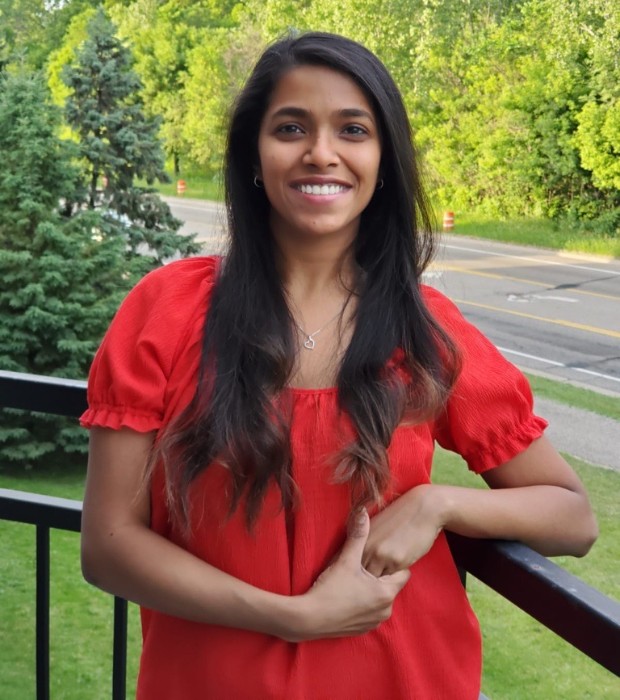 Caroline Kurian
Computer Engineer
Where are you from? How many years did you attend OOS?
I am from Kerala, India. I was born and have lived in UAE till I graduated school. I did all my schooling in OOEHS.
Tell us about your university life after OOS?
After I graduated school, I did my Bachelor's in Computer Engineering from NIT Warangal. I worked for three years and then pursued my Master's degree in Computer Engineering in the US.
What are your biggest takeaways from your experience at OOS?
The school taught me to be how to be an upstanding person, capable of tackling any obstacles that we face everyday. The school also provided an allround development not just in education but in all other aspects. The activities that the students have in their school years such as games, competitions, etc. also teach a lot of values.
What are some of your accolades and accomplishments?
I used to participate in a lot of sports competitions in school. I used to be the house captain in school. I was able to achieve good grades in school which helped me a great deal to get into one of the NITs.
How did you first get into Computer Engineering and what role did your school and teachers play in this?
Science was one of my favorite subjects in school and my amazing teachers helped keep my interest in these subjects! The school and our teachers made sure that we had a good foundation in all the subjects we learnt. This ensured that no matter what career path you choose, you'd be successful.
What's next for you and where do you hope to?
Computer engineering is an ever evolving industry with new technology stacks coming up every day! I am ever on the top of my game keeping up with the latest and staying focused on reaching great heights in my career path.