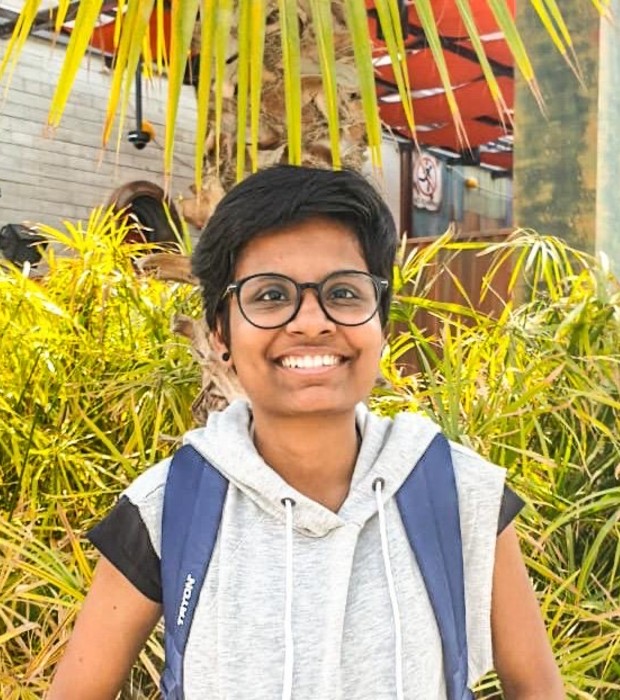 Naveena Shruthi Kandaraj
ICT Enthusiast
Where are you from? How many years did you attend OOS?
Tamil Nadu, India but shifted to UAE when I was ten. Attended OOS from fifth to twelfth grade.
Tell us about your university life after OOS
I moved back to India for my Bachelors where I spent a year doing B.Sc. Psychology at Women's Christian College, Chennai. However, due to personal reasons, I did my last two years of the course at Madras University (IDE).
What was your biggest take away from your experience at OOS?
The biggest take away from my experience at OOS is that it taught me - "effort and persistence matters and helps you in the long run." Above all, the faculty and the teachers at OOS are the best and were always there to support any student in need of an aid academically or other wise.
What are some of your accolades or accomplishments?
I received a Certificate of Merit from CBSE in the year 2016 for outstanding academic performance and for being among top 0.1 % of successful candidates in Political Science.
How did you first get into Technology and what role did your school and teachers play in this?
From an young age, I'd an inclination towards technology. But over the years, writing became my passion and my English teachers at OOS played a huge role in it for which I'll always remain grateful to them. At the same time, the Math and Computer Science department helped me nurture my ICT skills and provided me with an opportunity to build a website.
Also while at OOS, I've been a part of the first electronic version of Strides and later, Al Shorouq newsletter which provided me with a platform to exhibit and hone my skills further.
What's next for you and where do you hope to go?
Right now, I'm preparing for my UPSC exams and hopefully in a few years time, I'll have the privilege of serving the nation and it's people, most importantly to contribute my skills in building a better, efficient and equitable society.