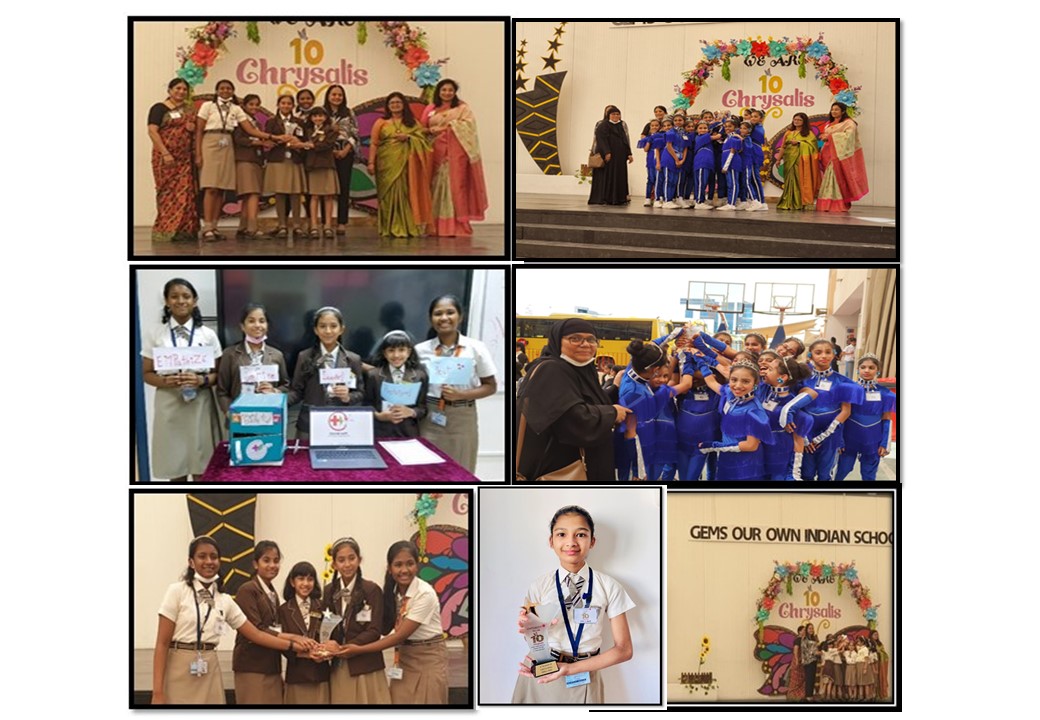 CHRYSALIS- INTER SCHOOL JUNIOR FEST
CHRYSALIS- INTER SCHOOL JUNIOR FEST
Five students of Grade 5 bagged the 2nd prize in Creatif Innover Competition in Chrysalis- Inter School Junior Fest hosted by Our Own Indian High School, Dubai on 2nd February 2023. The students created a prototype based on the robotics principles to help the farmers in mountainous region to transport their fresh produce with minimal loss due to spoilage. Fathima Zida of Grade 5 bagged the third prize In Cast a Spell- Spell Bee Competition.
Fifteen students of Grade 4 participated enthusiastically in 'Caper and Fuse' and bagged the 3rd Prize for the dance titled 'Harmonie'.. The dance portrayed the resolution that as the defender of our planet, let us do our bit to contribute to a harmonious environment free of hatred and destruction.
Fifteen students from Grade 2 participated in the Recitation Competition – Cadence. They recited the poem 'The Gruffalo' with confidence, coherence and voice modulation and won the 1st runner up position in the competition.