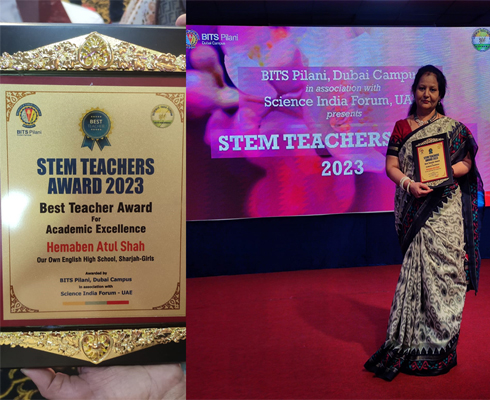 STEM Award 2023
STEM Award 2023
Congratulations to Ms. Hema Atul Shah of Our Own English High school, Sharjah Girls for winning the Best Teacher Award for Academic Excellence, awarded by BITS Pilani, Dubai Campus in association with Science India Forum, UAE.
Ms. Hema Shah has been an integral part of the school for the last 23 years, and her commitment towards the betterment of her students is unmatched. This award is a testament and a true reflection of Ms. Hema's hard work and dedication towards her profession.
We are proud to have her as a part of our teaching staff, and we extend our heartfelt wishes for this well-deserved recognition.