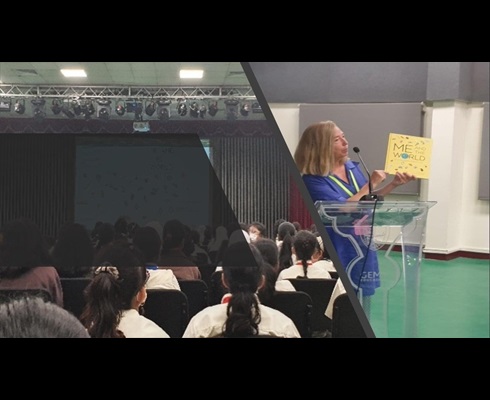 Mereia Trius Author Visit
Author Visit
Students of Grade 6 Our Own English School, Sharjah got the opportunity to interact with the internationally acclaimed Author, Mereia Trius on 17th of May 2022. She is an editor, a passionate illustrator, a publisher, and the author of Infographic stories that have been translated into several languages. She is the founder of Zahouri books and also a member of the Association of Illustrators.
It was a great experience for our students to interact with an eminent author and listen to her talk as she shared her great ideas.
The author's visit not only inspired students to read more it also fired their imagination to create literary pieces of their own.