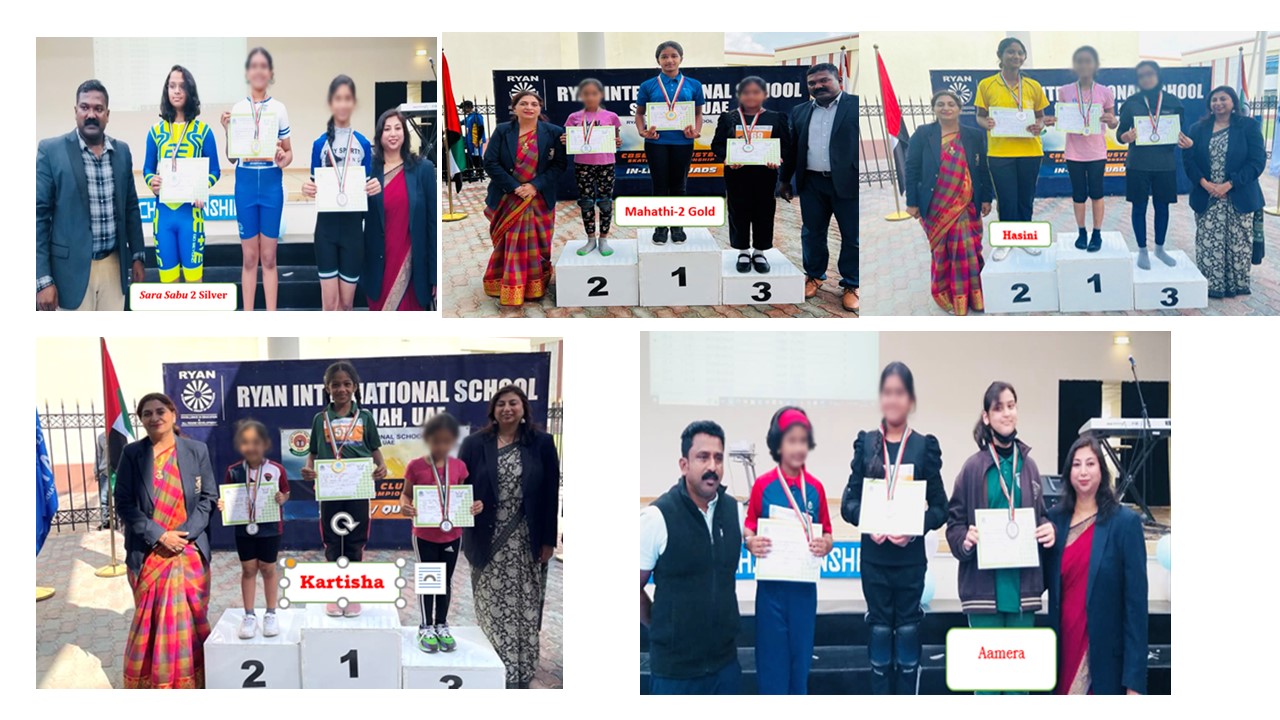 UAE Cluster Roller Skating Competition
UAE Cluster Roller Skating Competition
The CBSE, UAE Cluster Roller Skating Competition was held at Ryan International Private School, Sharjah on 7th & 8th January 2023. The OOS skating team took part in all categories and brought laurels to the School.
Total Medal Tally: 2 Gold, 2 Silver & 1 Bronze
Kartisha Undamatla of 2 B won 1 Gold medal in 300m In-line event for Under 8 Category.
Mahathi Mahendran of 6 H won 2 Gold Medals in both 300m and 500m Quad events for Under 12 Category.
Aamera Fahmy of 6 F won 1 Bronze Medal in 1000m Quad event for under 12 Category.
Hasini Muvvala of 8 G won 1 Silver medal in 300m In-line event for under 19 Category.
Sara Sabu of 9 J won 2 Silver medals in both 300m and 500m In-line events for under 14 Category.